Natural hair suddenly leaped into the culture after centuries of it being degraded and stigmatized on people that wore it in plain sight. Putting pressure on stylists that had to go back to learning how to treat it and most importantly style it.
Looking to put natural hair in various unique styles can be extremely hard as most times it doesn't come with different trends in styles as quick as those for permed hair. Most unique styles are often designed in the form of wigs or weave in extensions which leave one to only wish their natural hair was naturally designed that way without the hassle of working round it.
Now more than ever, Instagram proves to be a worthy app to look for unique styles for natural hair with many users daily uploading new videos on new trendy hairstyles for natural hair which are mostly self made ideas. Although most trends have nothing to do with curly natural hair which has been left for those with naturally curly hair.
An Instagram user @tyjalayahrobertson took to her feed to open us to a whole new way with a short video on how to rock natural hair in a curly way using a hair tool called Wave Formers, or Water Ripple Hair Dividers revealing to her over 80k followers the Wave Former purchase from Amazon after previously posting a picture of her full wavy hair which people wondered about.
For natural hair lovers who can't stop staring at naturally curly haired women, it's time to get your own curly hair style with Wave Formers, or Water Ripple Hair Dividers. Wave Formers, or Water Ripple Hair Dividers is an innovation to solve the problem with curly natural hair with heat which can cause a lot of damages to natural hair.
By Gifty Amoateng
Source: africanpostonline.com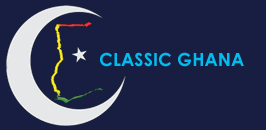 Latest posts by Classic Ghana
(see all)