Ms Josephine Nkrumah, the Chairman of the National Commission for Civic Education (NCCE),  has interacted with the Ghana Armed Forces to help build on Ghana's democratic pillars.
Ms Nkrumah said the event was part of activities of the Constitution Week, aimed at sensitising the public on the need to uphold the tenets of the 1992 Constitution.
It is on the theme: "Our Nation, our Heritage," which consolidates the country's democratic gains. This year marks the 25th Year of the Constitution.
Ms Nkrumah said this year's celebration was to build civil competency with personnel of the Ghana Armed Forces and the role they could play within the sub theme: "Transparency and Public Accountability" as well as ensure the continuity of the Constitution.
She said the NCCE would collaborate with the Armed Forces to spell out provisions of the Constitution for their better understanding.
Ms Nkrumah noted that the Commission would continue to discharge its mandate by educating the public and make them understand the provisions of the Constitution.
Some of the military personnel the Ghana News Agency spoke with   expressed satisfaction about the engagement, saying it has exposed them to some of the provisions of the Constitution, which they were not aware of.
They called for more engagement with the Commission and the need to integrate the study of the Constitution at the basic educational level help the public to be abreast of its provisions.
Source: GNA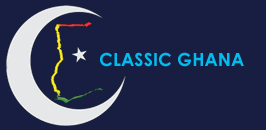 Latest posts by Classic Ghana
(see all)