The National Identification Authority, (NIA) Monday apologised to Ghanaians for being unable to start the national mass registration exercise with the selected institutions, attributing the failure to a technical hitch, which it is working feverishly to resolve.
In a statement, signed by its Acting Director of Corporate Affairs, Mr Francis Palmdeti, it stated, "The National Identification System has suffered a technical hitch, which has affected the NIA's ability to commence roll-out as scheduled.
"Details of the technical difficulties will be communicated to the general public in due course.
"Our technical team is working fervently to resolve the issue for registration to begin. Under the circumstance registration was suspended today until the problem is completely resolved".
The much anticipated exercise was to begin with staff of the Jubilee House, Judicial Service, Ministry of Defence, National Security, BNI, Ministry of Foreign Affairs and Regional Integration's Research Department, Ghana Police Service and the Ghana Immigration Service.
"The NIA unreservedly apologises to the personnel of the following institutions who were to begin registration this morning at 7:00am for the inconvenience they have had to endure," it said.
"The NIA wishes to assure these institutions that every effort would be made to cover any lost time by deploying enough registration officials and equipment to undertake the exercise…."
It would have ended in those institutions of June 8, 2018.
Under the programme, the unique identification numbers would be given to citizens to help create a central database and provide the platform for other state institutions to synchronise their data for efficient service delivery and to facilitate socio-economic development.
The institutions include the Social, Security and National Insurance Trust, the Electoral Commission, the National Health Insurance Scheme, the Passport Office, the Births and Deaths Registry, the Driver, Vehicle and Licensing Authority and the Ministry of Foreign Affairs.
The Government has emphasised that an efficient national data base was essential for building a prosperous modern society and thus has been resourcing the NIA with the requisite resources to do the job.
In March this year, it presented 62 Nissan Pick-Up vehicles, 60 motorbikes, two generators and other essential logistics to the NIA.
The exercise is scheduled to begin in the Greater Accra Region and move to Central Region, after two months, and proceed to cover every part of the country.
Source: GNA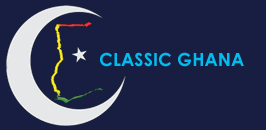 Latest posts by Classic Ghana
(see all)