Prostitution is illegal in Ghana but so many people overlook it due to its widespread. The rise of the sex industry is often attributed to the escalating levels of unemployment and poverty in the country.
Esiama is a town near Axim in the Western Region of Ghana, in the Nzema East Municipal District. It has some of the best beaches in Ghana which serves as livelihood for the local people and tourist attraction for foreigners.
Fishing is their main economic activity
I always visit my hometown, Esiama to see friends and family each Christmas season and as usual, I took a trip there last December (2018).
I prefer the town to anywhere in Ghana because it takes me to that serene state away from Accra's noisy and hot capital.
My morning 'rituals' to their beaches afford me the opportunity relax while engaging in self introspection.
Not this time around when I visited!
Immediately I pulled out my laptop at one of the beach resorts in the area, a lady approached me saying, "Ghana man, let us go inside now".
It then occurred to me that she was into prostitution, so I told her, "today no money, tomorrow I go come," she stubbornly left.
Apparently, she wasn't in the business alone, some other girls in skimpy clothing, drowned in heavy makeup hopped around in search of 'clients.'
As curious as I am, I decided to dig deeper into their activities.
My senior brother jumped on my idea and helped me in this search or should I say investigations?
Fortunately, he got in touch with a relative of the owner of the beach resort.
He told my brother that, the girls are recruited from Nigeria by a lady (Nigerian) to indulge in prostitution.
According to my brother, he was told that the owner of the beach resort connected with the recruiter to get more of such ladies which will in turn boost patronage in the guest house.
The girls pay GH¢30 (Thirty cedis) each day when they rent a room for their activities. They don't have a fixed price for sex with potential 'clients' as the price is based on negotiation.
Prices starts from GH¢15 (Fifteen cedis) to GH¢50 or more for 'short time'
I saw about 8 girls there, 7 from Nigeria and one Ghanaian girl. The girls don't live at the guest house permanently as they are being rotated.
Their operations starts from morning till evening and their working place doesn't extend beyond the beach resort.
On different occasions that I was there to relax, these girls kept bothering me with sex but I gave one excuse or the other till my vacation ended.
I believe this illegality should be checked before young girls in the community are recruited into it.
With the prime location of the beach resort, mining activities in the area plus a lot of foreigners patronizing the place, these girls sure have found the perfect avenue to ply their 'trade.'
How can a foreigner travel from his home country to another country to engage in an illegal activity? Where are the authorities responsible for checking these?
We all know the consequences of illegal sex work in Ghana.
The earlier the police and other appropriate authorities intervenes, the better for all of us.
By Francis Quasie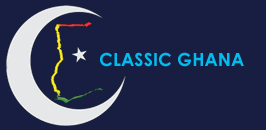 Latest posts by Classic Ghana
(see all)