This year's World Cup in Russia could see an influx of sex workers from Nigeria, many of whom are victims of modern slavery, officials have warned.
Over the years, many young women have been lured into Europe largely via sea with promises of good jobs but end up in prostitution.
This World Cup competition could see more of such victims, as human traffickers have made plans to take advantage of the relaxed visa controls by Russia for the tournament to traffic more local women into the country, according to Nigerian officials.
Russia's visa process is usually strict and this makes it difficult and expensive for people to be trafficked into the country.
But due to the upcoming biggest football event, spectators can enter the country with just a ticket and a fan pass, and this is what traffickers have jumped on.
Last year, about 30 Nigerian women were brought to the Confederations Cup in Moscow, said Julia Siluyanova of Russian anti-slavery group Alternativa.
"…we expect to face the same problem during the World Cup this year," she told Reuters News Agency.
On its part, Nigeria's anti-trafficking agency NAPTIP said it was working with the Russian embassy in the capital of Abuja to deal with the issue.
The number of female Nigerians, many of them minors, arriving in Italy has risen over the past three years, from 1,454 in 2014 to 11,000 last year, data from the International Organization for Migration (IOM) has stated.
About 4,000 arrived in 2017, the United Nations agency added.
Out of this figure, at least four in five of them were forced into prostitution.
The Russian government is yet to comment on the matter.
Source: face2faceafrica.com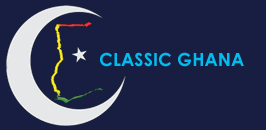 Latest posts by Classic Ghana
(see all)