RAPPER Eno Barony has explained that she is not fighting colleague Sista Afia but is simply setting the records straight for people.
Speaking with Graphic Showbiz about her track Argument Done, which she released on Friday, May 8, Eno said it was all about the music.
"I'm lyrically setting things straight over who the best rapper is so I'm not in a war zone with anybody. Rap is my thing because that is what I do musically. I don't know why some people are surprised I can rap like this. I mean this has always been me when it comes to rap.
"I don't have any problem with her. It's the nature of the work so no hard feelings. I used to play this game all my life growing up so I see it as nothing. After the rap battle and enduring the heat, we sit together and eat again as if nothing happened," she said.
A lyrical war has been ongoing between the female rappers since Sista Afia dropped her song WMT. The song took a swipe at some of the females in the industry including Sister Derby, Wendy Shay and Freda Rhymz.
She got replies from Freda Rhymz and Eno (Rap Goddess) and she hit back with You Got Nerves. Now Eno Barony has turned the heat up with Argument Done which has earned her applause on social media.
There has been speculation as to whether the two artistes have fallen out since they worked together on Eno's song D33d3w in 2018 but she explained that there is no misunderstanding between them.
"We've worked together before so the vibe has been there. We both are in the same profession. I'm always cool and I stand for peace but I also have my stand. We can only do this in music. After demonstrating our prowess, we move on again," she stated.
From what she told Graphic Showbiz, Eno might be done replying Sista Afia. "My fans asked for it so I came out with Argument Done. The argument is over now so I 'chock' for one side. No more arguments again, it has ended," she said.
Source: Graphic Showbiz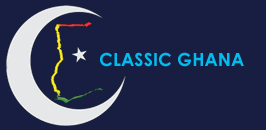 Latest posts by Classic Ghana
(see all)