Ghana's High Commissioner to South Africa has assuaged fears of Ghanaians in ongoing xenophobic violence in South Africa.
Speaking on the Joy FM Super Morning Show on Wednesday, Mr. Ayisi Boateng condemned the attacks and said his outfit is yet to receive any information of Ghanaian casualty.
"So far, to the best of my knowledge, being in contact with the leaders of the Ghanaian association leadership, there has not been any reported attack on a single Ghanaian yet," a worried Ayisi Boateng said.
South Africa's President, Cyril Ramaphosa, has condemned the looting and violence that mostly targeted foreign nationals in his country.
"There can be no justification for any South African to attack people from other countries," he said on Tuesday.
Dozens of people were arrested in Johannesburg on Monday, after rioters looted shops and torched vehicles.
Other African governments have issued warnings to their citizens over the violence.
Attacks on businesses run by "foreign nationals are something totally unacceptable, something that we cannot allow to happen in South Africa," Mr. Ramaphosa said in a video posted to Twitter.
"I want it to stop immediately," he added.
Ghana's High Commissioner says his outfit is currently engaging with the South African authorities to ensure that the violence does not escalate.
"We had meetings with officers of Foreign and Home Affairs, they will make sure that this thing is nipped in the bud, that they will protect us as much as they can," Mr. Ayisi said.
That is not all.
The High Commission added that his office has issued out messages to the Ghanaian community to desist from going to violent prone areas.
Ghanaians in South Africa are equally admonished to desist from unnecessary arguments which are likely to lead to violence.
Ghanaians must also "monitor the movement of people towards them, Mr. Ayisi admonished.
Source: Myjoyonline.com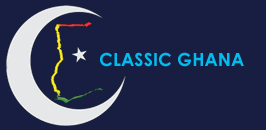 Latest posts by Classic Ghana
(see all)