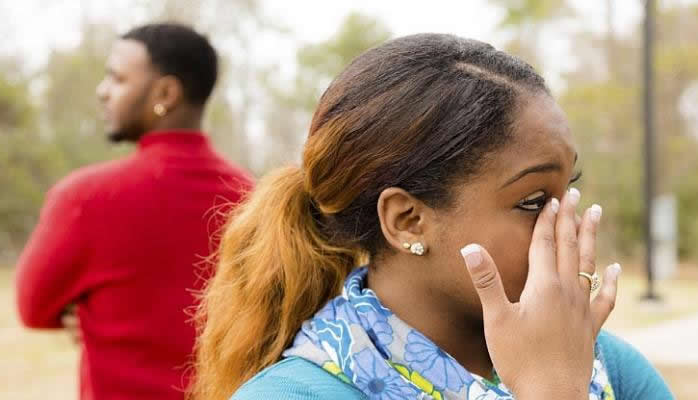 "I swear I haven't done it before!" I said that to Elorm. I said it to Emma and I was saying it again to Steve. The devil, I think, was in my tongue and the way I rolled it around things of such nature.
I know your readers would be wondering; "What the hell is this lady talking about?" So let's start from the beginning. It's better that way.
You see, I kept my virginity after dating two different guys. Not because virginity meant something great to me, no. I was twenty-six and still a virgin after my second breakup and I felt at twenty-six, I was closer to getting married so why don't I rather keep it till I got married. I was then with Emma and I was determined not to allow him to break me though he tried it in so many ways.
I was good with one thing; "blowjob," and that was enough to get me through when things got messy. Elorm thought me how to do it. I was young, (seventeen, I think) and naive but I made it clear to him that I wasn't going to have sex until marriage. He was older and knew how such things work so he always made me do a hand job for him and later took me through the blow job. It wasn't an easy thing from the beginning but it kept me safe from sex.
I was with Elorm for three or so years and that was what we did anytime we got jiggy. I saw myself growing from "my jaws hurt," to "I can do this all day." I mean we stayed for more than three years and that was enough for everyone to gain mastery in whatever they did consistently over the period.
After the heartbreak of Elorm leaving me to marry another woman, I met Emma. He too at some point wanted sex though we had agreed against it from the onset. I persistently said no to his pressure for us to have sex and since he wanted sex that much I decided to give him something closer to sex and still keep my virginity.
It started from handjob and one day when I was comfortable enough with him, I gave him BJ. Two minutes or so into the act, he splashed out. He didn't have to do anything but at that moment, he was panting more than I was. After regaining his composure, he cast this quizzical glance at me. I asked him; "What?" He asked, "You are sure you haven't had sex before? I answered; "Are you surprised?"
He didn't believe me. He thought I didn't want sex with him. Some days he was aggressive with me, trying to forcefully have sex. He was persistent. I got scared and slowly fell out of love with him. I didn't even tell him it was over. I refused to see him and cut all conversations with him. He got the message and grudgingly left me alone.
Now to Steve. How did we even begin?
I remember it started on Instagram or Facebook? I'm not so sure but I remember we started chatting online for so long before I gave him my number. He was in the US. He told me studies took him there. After studies, he found a job, saved some money and continued his education.
He was quite an interesting guy and he went all out for me the day he proposed to me. I wasn't so sure. We hadn't met and I didn't know whether he was going to like me that much when we meet in person.
He sent his junior brother to come to look for me. That day when I met his junior brother, we did some live videos and his junior brother never stopped telling him how beautiful I was. Some months later, he asked his junior brother to take me to meet his parents. He told his parents I was the girl he was going to marry.
Everything was running so fast but who said I didn't like speeding? I loved the speed but my only concern was I hadn't met him yet. Every night after talking to him on phone, he'll go like, "Keep everything for me ooo. It's mine now." We'll both laugh and I'll respond, "Don't worry, I've not even done it before. It's all yours."
At first, he thought it was a joke. He didn't believe a twenty-eight years girl could be a virgin. But I assured him, "Better believe it. You'll be the first and the last to use it." He felt lucky. It was as though he was the man chosen to bless and inaugurate my private parts.
As time and tide would have it, we finally met face to face for the first time. His hugs were tight and pure. My doubts were erased completely after the hug. He was touchy and all over me from the word go and I liked it that way.
That night, our first night together felt like something I've never experienced in all my dating life. I was a girl possessed. I felt I had to show him what I got. It was like I needed to prove something to him. I forgot who I was and dived in too deep. I was brought back to my senses when he asked: "You are sure you haven't done this before?"
That caught me off guard. I knew the implications of such a question. Even words eluded me. I only nodded and said, "I know about this but I haven't had sex as in sex before." He nodded but the look on his face was that of mistrust, judgement and confusion. He wanted sex later on. I said no and told him we were not married.
He tried to have his way but I was stronger. It was a beautiful night gone bad. In the morning he asked me, "Are you pretending to be a virgin to get me to marry you?" The question hurt my pride so much I didn't want to answer. He kept repeating and repeating so I ask him, "can I go home?" He said, "Just answer me."
I got up, dressed up and when I was about leaving I told him, "We just met, but you are judging me." I was disappointed in myself. I gave too much too early. I hardly do that.
That evening he called to apologize. We made up and got along just fine but I didn't indulge with him again until he travelled back to the US. Nine months later he was back again. We got married and now live together. 

Rosemond, – Ghana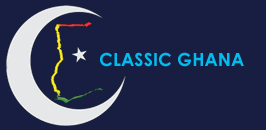 Latest posts by Classic Ghana
(see all)