President Nana Addo Dankwa Akufo-Addo has given strong indication that individuals whose actions and inactions led to the collapse of some local banks, are not going to escape the law.
"Those responsible for the sequence of activities that led to the banking crisis will face the full brunt of the law if they are found to have broken the law.
It is not right that the overwhelming majority of ordinary Ghanaians should pay for the actions of a greedy few, without sanctions."
President Akufo-Addo was speaking at a grand durbar to mark the 80th anniversary of the Presbyterian Boys' Senior High School (SHS) at Legon, Accra.
He said the collapse of the local banks was steeped in lawlessness at one stage or the other, and that those issues were as a result of the constant breaking of the rules and regulation.
"The so-called 'banking crisis', and the collapse and subsequent consolidation of some indigenous banks have been caused by cutting corners, circumvention of the laws, flouting and non-adherence to regulations, apparently with the complicity of senior officials of the Bank of Ghana (BOG)."
President Akufo-Addo said it was gratifying that the industry regulator, the BOG had taken steps to restore order to the sector, replete with inefficient and poorly managed banks.
The government had had to issue bond to the tune of GH¢8 billion in favour of the Ghana Commercial Bank and the new Consolidated Bank to protect the deposits of the seven defunct banks.
The issuance of the bonds was in addition to liquidity support of GH¢4.7 billion provided by the BOG to the seven banks before their collapse.
The President said these interventions, amounting to GH¢12.7 billion, had safeguarded depositors' savings and minimized job losses.
He underlined his unswerving determination to ensure a vibrant financial sector.
"I have no doubt that, if these measures had not been taken, the banking system would have been seriously compromised, with dire consequences for depositors and their savings."
"We need urgently a vibrant banking sector that can help mobilize resources to fiancé our industrial, agricultural and economic transformation," the President added.
Source: GNA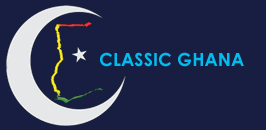 Latest posts by Classic Ghana
(see all)