IN recent times, the behaviour and utterances of some Gospel musicians has left much to be desired and given rise to criticisms about how they must carry themselves.
For some critics, they are representatives of Christ and Christianity does not allow for certain attitudes but Gospel musician, Rose Adjei has stated that not every one of them is a Christian.
In an interview with Graphic Showbiz she said, "what people must know is that not every Gospel artiste is a Christian, not everyone has the calling to do the things of Christ.
"Some come in with all kinds of motives and they come on board with their own behaviour so it is not fair when we are all branded as bad.
So people should just know not to put everyone in a basket and have at the back of their minds that not everyone who sings about Christ is a Christian."
When asked how she feels when she and others are lumped together with the 'bad' ones, Rose Adjei said it was hurtful.
"It hurts, it is unfair but what can you do? In the end you console yourself knowing that you are doing what is right and ask that God takes control."
Expressing her thoughts on the music scene, she said, "We have done well and are still doing well but the work can never come to an end. There are lots of things to do and we cannot stop spreading the Gospel.
"Again, there are new entrants now who are also doing well and it is a good thing, gradually things will be fine. One thing that I know for sure is that you need to work hard to make a mark as an artiste."
Source: Graphic Showbiz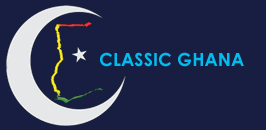 Latest posts by Classic Ghana
(see all)