A leading member of the New Patriotic Party (NPP) in the Wenchi Municipality of the Bono Region has underlined the need for the party to appreciate and recognize the exceptional contributions of some members whose support has made the party strong and attractive at the grassroots levels.
According to Mr Richard Kwadwo Adu, a former Wenchi Constituency Youth Organiser of the NPP, the grassroots remained the pillars of the party, hence the need for the NPP to acknowledge the unmatched
contributions of some personalities in the party whose continuous support had strengthened the grassroots base of the NPP.
In an interview with Journalists at Wenchi, one of the political strongholds of the NPP in the region, Mr Adu said "the party has praised personalities holding forth the party at the grassroots level".
This, he added, would not only motivate them to do more, but also inspire others to support the grassroots base to make the masses feel the impact of the NPP and thereby make the government more attractive at the grassroots levels.
"In fact, personalities, like Mr Edward Boateng, the former Ghana's Ambassador to China, Mr Sammy Awuku, the Board Chairman of the Youth Employment Agency and Mr Grant Yofi, the Chief Executive Officer of the Ghana Investment Promotion Center and many others ought to be recognized by the party for their loyalty towards supporting and building a strong NPP at the grassroots levels", Mr Adu stated.
He emphasised the NPP in the various polling stations, and constituency levels held the political fortunes of the party, and therefore needed more support in terms of logistics and finances to empower the party to reach out to the masses for political campaigns.
Mr Adu said the party in the Wenchi constituency was poised to recapture the Wenchi constituency parliamentary seat from the National Democratic Congress (NDC) in Election 2024, saying "the task ahead is however herculean and we need support not only from the party leadership but individual personalities too".
Commenting on the NPP's impending presidential and parliamentary primaries, Mr Adu urged the party at the polling stations and constituency levels not to allow the internal elections to divide
their rank and file.
"We must all be ready to support any of the presidential or parliamentary aspirants the delegates would decide or settle on. NPP is a strong party and our history tells us that internal democracy is
one of the pillars upon which the party was founded".
"So, if we are yearning to break the eight, then we must all remember and understand that we are one party people laying our boots to fight a common political enemy of the NDC in the next election. Any mistake we make or repeat will therefore cause us dearly in the Election 2024", Mr Adu stated.
By Dennis Peprah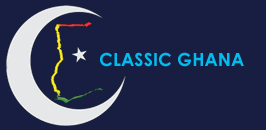 Latest posts by Classic Ghana
(see all)