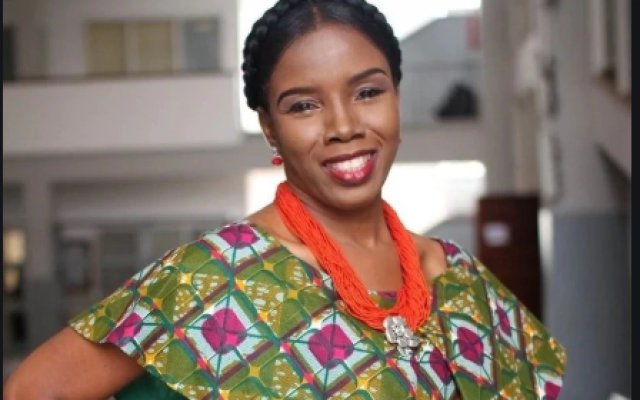 For the next one year, Dr Elsie Kauffmann, the Quizmistress for the National Science and Maths Quiz will not spend a pesewa on fuel for her car as Goil Ghana Limited has given her a full sponsorship to draw fuel from any of its branches.

The sponsorship package was given to her at the end of the grand finale of the 2019 edition of the quiz in Accra on Thursday, 11 July 2019.

The other sponsorship packages she received from other corporate bodies include a 10-day free trip to Nairobi and Dubai for holidays.

The three finalists – St Augustine's College in Cape Coast, PRESEC Legon and St Peter's Senior High School, Kwahu Nkwatia in the Eastern Region, were also rewarded.
St. Augustine's College won the day. It nudged off five-time champions Presbyterian Boys' Senior High School (PRESEC) Legon and defending champions St. Peter's Senior High School, Kwahu Nkwatia, Eastern Region.

St. Augustine's College led in all the five rounds and ended with 39 points with Presec bagging 34 points and St. Peter's managing 25.

"At end of the fifth round, here are the final scores: St. Peter's had 25 points, Presec, Legon had 34 and St. Augustine's College had 39 points," quiz mistress Dr Elsie Kuaffmann announced at the National Theatre in Accra.

She added: "As far as I am concerned, you are all champions but I have to make some distinctions. St. Peter's, you have done very well, congratulations but today was tough, the Egyptians were too strong for you. Never mind you have eared GHS1,500 GCB Bank money zone.

"Presec, Legon, congrats as well, you have done very well but the opposition was great for you. Nonetheless, you have earned GHS2,000 in the GCB Bank money zone.

"St. Augustine's College, congrats on winning the contest, you did it. You have earned GHS 2,340."

At a point in the competition, Dr Kauffmann had to remind the representatives of Presec to take their time to answer the questions, as they were getting answers that ordinarily, a Presecan would have scored, wrong.

"Patience is sometimes a virtue," she advised the Presecans.

Source: ClassFMonline.com
Classicghana.com is a platform to informed visitors through News, fashion, photography, lifestyle, beauty, videos, arts & entertainment, and more.
Photojournalism is our main medium of telling news stories to our visitors to inspire our readers.