AWARD-winning Ghanaian fashion designer Ophelia Crossland has been nominated to represent Ghana at the 2019 Qipao Invitational Exhibition at the National Silk Museum, Hangzhou City, China.
The Global Qipao Invitational Exhibition begins on September 22 and will last for a month. It's aim is to provide cross-boundary interactions between culture and tourism, tradition, fashion, art and life. The theme for design for this year's event is: "Weddings."
Ophelia Crossland was selected alongside nine other designers from the UK, France, Russia, Japan, South Korea and Japan after a rigorous submission process in June this year.
The selection makes her the first Ghanaian designer to showcase at the event which attracts scores of tourists and culture enthusiasts from around the world.
"It gives me great joy and excitement to tell Ghana's cultural story on such a platform. I believe this is a matter of pride and honor for myself and the nation as a whole," she said in reaction to the news.
Ophelia Crossland used the iconic Ghanaian Kente alongside very advanced techniques in fashion design to create the Qipao.
"For me Kente represents the country's best and so when we were asked to take up the Qipao challenge, I had no option than to use the intricately woven Kente and it kept really well," she added.
The Qipao/Cheongsam is the most representative form of traditional costumes for Chinese women. Its stand up collar and tight-fitting nature have caught the attention of the fashion world for decades and is a trend still popular among Chinese women.
As an accomplished fashion designer, who has been in the industry for over 16 years, Ophelia Crossland is not new to global events such as this.
In 2017, she was selected by international Jewelry brand, Swarovski as its West African brand ambassador and was selected to showcase at the Global Exposé in Dubai.
The Global Qipao Invitational Exhibition is hosted by the China National Silk Museum, located close to the famous West Lake in Hangzhou, China.
The Gallery is currently the only institution with a permanent fashion gallery in the world housing a collection of over 40,000 pieces of Western and Chinese textile productions spanning over 4000 years of human creativity.
Source: Graphic Showbiz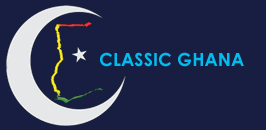 Latest posts by Classic Ghana
(see all)