The traditional leaders of Osu has performed the rite to lift the ban on drumming and noise making imposed in the area.
Nii Okwei Kinka Dowuona VI, the Osu Mantse and the President of the Osu Traditional Council in an interview with the Ghana News Agency thanked the Almighty God for taking them through the period and to see another Homowo festival this year.
He wished all the people of the Ga State a happy Homowo while calling for unity and peaceful celebrations, especially among the citizens of Osu.
Nii Kinka Dowuona asked the youth of Osu to be humble, respectful and obedient to the elders of the town and endeavour to learn their culture so that they would not be found wanting in future.
He said the celebration of the Homowo Festival, which literary means hooting at hunger was not an idol worshiping or fetish, but a custom of the people of Ga in the Greater Accra Region and advised the youth to observe and learn the practice well.
The Osu Mantse wished all the students who wrote this year's Basic Education Certificate Examination success in their endeavours and entreated them to be careful of their lifestyles as they awaited the results of the examination.
Source: GNA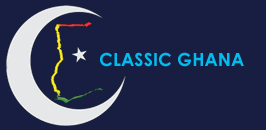 Latest posts by Classic Ghana
(see all)