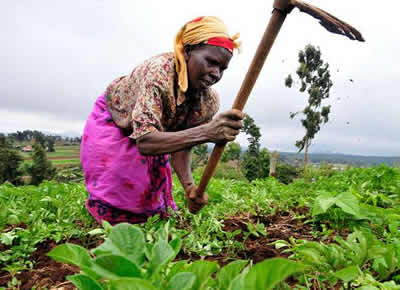 The Ghana Agricultural Insurance Pool (GAIP), a firm mandated to offer agricultural insurance services, has settled the claims of 1,392 farmers, under an out-grower scheme of Agricare Limited.
The farmers, whose farms in Northern Ghana, were affected by drought, bushfires and Fall Army Worm, were given a cheque for GH¢734,000.00 in total.
They subscribed to the insurance package by Agricare Limited as part of an agreement to supply the company with maize for feed production.
Alhaji Ali Muhammad Katu, General Manager of GAIP, speaking to the media at a brief ceremony to present the cheque on Tuesday, said the money was expected to be disbursed to the farmers based on the about 32,117 hectares of farms affected, to make up for their losses.
Ideally, he explained that farmers were supposed to re-pay inputs they received from the Agricare Limited in crop yield but due to drought, bushfires and Fall Army Worm, they lost a majority of their yields.
"In this regard, the farmer does not need to look for a loan to pay for the debt and can go ahead to do his farming. We are carrying all the risk for them."
Alhaji Katu said the payout was under the Drought Index Insurance Product, a risk-mitigating mechanism, aimed at protecting farmers, agro-processors, rural and financial institutions, input dealers among others, in the event of crop failure due to extreme weather conditions like droughts.
He said the agriculture sector although touted as the backbone of the economy, was perceived to be a high-risk area of which mainstream insurance companies do not operate.
The GAIP Manager called on the government to partner with the institution to insure all farmers under the flagship 'Planting for Food and Jobs' programme to ensure that the target of achieving food security was achieved.
Alhaji Katu said GAIP would this year introduce a new product called Area Yield Index Insurance that would compensate farmers whose yield fall below the area average yield.
"This product will basically use the estimated yield benchmark of various districts and if a farmer's yield falls below, then, the fellow gets compensation. We have piloted it and we are ready to roll it out," he said.
Mr Charles Blaboe, the Southern Manager of Agricare Limited, who received the cheque, thanked GAIP for the honouring its promise.
"This will surely give our farmers hope to continue to farm and help our drive to reduce hunger and malnutrition.
Agric insurance is formed by 17 of the registered insurance companies in Ghana, which served as the insurance industry's contribution toward the country's food security.
The premier agric insurance programme was experimented with and started in 2011, with a 'Drought Policy' initially targeting farmers in the Northern Regions who were most affected by drought.
It then moved on to develop and introduce the 'Multi-Peril Policy', which insures commercial farmers against fire, drought, windstorm, uncontrollable pests and diseases, among others.
These products are expected to help aggregated smallholder farmers, seek insurance cover for their farming activities, which can also serve as an assurance for credit providers to offer them loans for expansion and other requirements.
Source: GNA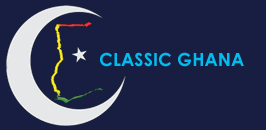 Latest posts by Classic Ghana
(see all)