The late former Vice President, Paa Kwesi Bekoe Amissah-Arthur, has been described as the ideal politician who never seeks vengeance against his political opponents.
He defined him as a gentleman who worked cordially with persons of all political divide.
In a tribute read by the Vice President, Dr Mahamudu Bawumia, on behalf of the Government of Ghana, at the funeral service of the late former Vice President, the government acknowledged his contribution to the governance and development of the nation and re-named the Moree Senior High School after him in honour of his memory.
"Mr Amissah-Arthur was the definition of a gentleman. His character and disposition was a soothing balm in the tempestuous waters of Ghanaian adversarial politics," the Vice President said.
He alluded to the humorous, cheerful, diligent, humble and assertive nature of the late Amissah- Arthur, who contributed towards the advancement of the nation as a lecture at the Economics Department of the University of Ghana, Governor of the Bank of Ghana and as Vice President of the Republic of Ghana.
"You served our nation in various capacities and the history of Ghana will not be written without your name.
"You played your part, and you played it well," he added.
He said the memory of the late former Vice President should spur the nation on to love one another, embrace and fight for the development of the country.
The late former Vice President Amissah- Arthur was born on April 29, 1951 in Cape Coast to Jabesh Richmond Poorer Amissah- Arthur (of blessed memory) and Madam Effie Amissah- Arthur.
He was the third of six children.
He was named William Edmund Davidson Amissah-Arthur, but he chose to drop his English names completely during his university years and changed his name to Kwesi Bekoe to reflect his African personality.
Paa Kwesi Bekoe Amissah-Arthur started his education at the Queen Elizabeth Day Nursery and then went on to the Cape Coast Methodist 'B' Primary School and Akim Oda Methodist School.
He entered Mfantsipim School in 1964 for his second cycle education, and proceeded to the University of Ghana, graduating with a Bachelor of Science degree in Economics in 1974.
He was granted a University of Ghana post-graduate scholarship in 1975 and returned to Legon as a graduate student, earning a Master of Science degree in Economics in 1976.
The late former Vice President served in various capacities in the public service and as Vice President of Ghana from August 6, 2012 to January 7, 2017, during which time he focused on developing a systematic approach to creating a viable national economy through a nationalistic economic policy and progressive social agenda.
He passed on the morning of June 29, 2018 after a workout at the Airforce Mess Gymnasium.
He was survived by his wife Matilda, two children, Kwesi and Araba, and three grandchildren.
The solemn service was attended by high profile personalities including President Nana Addo Dankwa Akufo-Addo and his vice Dr Mahamudu Bawumia, Speaker of Parliament Professor Aaron Mike Oquaye, Chief Justice Sophia Akuffo, former Presidents Jerry John Rawlings, John Agyekum Kufuor and John Dramani Mahama.
Other dignitaries that paid their last respect to the late former Vice President included former and current Ministers of State, members of the Council of State, Service Chiefs, Members of Parliament, the Clergy, the Diplomatic Community and people from all walks of life.
Source: GNA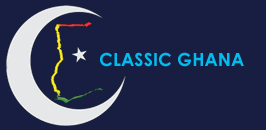 Latest posts by Classic Ghana
(see all)