Mr Raymond Lawer of the Nutrition Department of the Koforidua Regional Hospital has advised parents to give fruits to their children as snacks for school instead of flavoured drinks.
He explained that fruits often have the natural nutrients needed by the children for their healthy growth while many of the drinks on the market are made up of sugar and flavours, which do not help the children.
Mr Lawer was speaking at a training workshop for teachers in-charge of 4-H Clubs in their schools on food and nutrition programme of 4-H Ghana.
The 4-H Ghana is a youth focused Non-Governmental Organization, which currently has many clubs in schools in the country engaged in school gardening.
Ms Qwamel Hanks, a registered nutritionist in the USA and a graduate student in Public Health at George Washington University in the USA who was a resource person at the workshop, advised participants to teach their students to know that they could also get protein from plant based food items.
She explained that such teachings would encourage the students to take advantage and eat more of the food items they grow in their school gardens.
Ms Hanks urged the teachers to teach their students to enjoy more of locally prepared nutritious food item rather than processed food items many of which are not such nutritious to support the healthy growth of the children.
Ms Abena Gyamrah of the Ghana Education Service urged the participants to take the workshop serious and take advantage of whatever they would learn at the workshop.
Earlier in a welcome address, the Executive Director of 4-H Ghana, Mr Appiah Kweku Boateng said, 4-H Ghana had over 62.000 members in school clubs in many schools across the country.
He explained that the club uses methodology that enables the members of the 4-H Clubs to learn by practicing what they are taught.
Source: GNA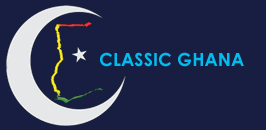 Latest posts by Classic Ghana
(see all)