Mrs Akosua Frema Osei Opare, the Chief of Staff, has urged parents to inspire their children to adopt the habit of brushing their teeth twice daily.
"As parents, we must form a habit of brushing our teeth with our children so that we inspire them to adhere to the good practice," she said.
Mrs Osei Opare said this at the commemoration of the World Oral Health Day (WOHD) in Accra, organised by Unilever Ghana brand Pepsodent, one of the leading oral care brands.
Mrs Osei Opare said the Government would continue with comprehensive education and sensitisation, ensure quality health service delivery, which includes oral healthcare by retooling and resourcing of the various health centres in the country.
She commended Unilever Ghana for the initiative and its Pepsodent brand for commemorating the WOHD with many impactful activities to address the issue of poor oral health in schools.
Mrs Osei Opare urge all to rally behind the company as it sought to ensure good oral care among Ghanaians, especially children.
Nana Yaa Owusu-Ansah, the Director for Personal Care at Unilever Ghana and Nigeria, said a recent research conducted in five countries including Ghana, indicated that children who did not take care of their teeth had more problems in school, ranging from school attendance to participation in class and making friends.
She said on the average, 29 per cent of three million children missed school last year as a result of oral pain adding that it had negative impact on the child's education.
This year's theme for the WOHD celebration; "Say Ahh: Act on Mouth Health" calls for action to be taken on oral health to salvage the problems associated with poor oral hygiene.
Nana Owusu-Ansah said to establish a strong oral care in Ghana, the leading oral care brand recently launched a white paper from the global research conducted by Pepsodent to prove the hypothesis that good smells could take one further.
She said by simply brushing twice daily – day and night – children could prevent many of the oral health issues.
She said Pepsodent partnered the Ghana Dental Association, the Ghana Health Service, and the Ministries of Education and Health to intensify the 'twice daily – day and night brushing' campaign in schools.
Nana Owusu Ansah said Pepsodent's overall goal for the campaign was to help 10 million children to adopt good oral hygiene by 2023, adding that, so far, 1.2 million children had been reached.
As part of activities marking the day, the Children signed a petition calling on government and parents to assist them in brushing twice daily and pledged to adhere to the good oral care practice.
Dr Papa Puplampu, the Vice President of the Ghana Dental Association, took the pupils, teachers and parents present through a demonstration on how to brush effectively after, which there was a mass brushing exercise.
Source: GNA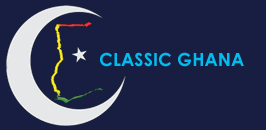 Latest posts by Classic Ghana
(see all)