Parliament on Tuesday approved by consensus the appointment of Mrs Cynthia Jane Naa Koshie Lamptey as Ghana's first Deputy Special Prosecutor.
The plenary of the House voted a big aye to confirm, and to accept the Appointments Committee Report on her vetting.
Her vetting took place at the Parliament House on May 16, 2018.
She would soon be sworn-in by the President, to assist Mr Martin Amidu, Ghana's first Special Prosecutor to prosecute public office corruption.
At her vetting, the Deputy Special Prosecutor, who comes on the new job with about 30 years' experience, cautioned to resign if she would be side-lined.
"If I'm side-lined, I'll resign," she said, and sent signals that she would not be a walkover.
"Officers must have the moral integrity not to employ people that they can easily handle. If you employ me and I'm somebody that you can walk over, whatever you ask me to do I will do, so, officers must be able to employ people who they do not have any hold on," she said.
"I cannot be a puppet over there," added.
She was involved with the prosecution of the alleged stealing of GHCC86.9 million by an Executive Director of the National Service Scheme and the criminal prosecution of Alfred Agbesi Woyome.
The Appointments expressed satisfaction with her performance at the vetting.
Source: GNA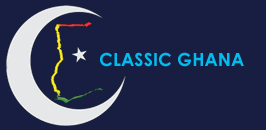 Latest posts by Classic Ghana
(see all)