Commodore James Osei Kontor, Flag Officer Commanding (FOC), Eastern Naval Command, says the navy would purse and flush out pirates in Ghana's waters.
"We train to fight other national navies which are well trained and have fire power and war strategy. These pirates cannot match the navy at all. Rest assured that we will not allow them to terrorise you."
Commodore Kontor was addressing owners and managers of fishing companies in Tema during a meeting aimed at discussing the concerns of the fishers as well as seeking ways to collaborate on matters of security at sea and at anchorage.
The fishers had been shaken by the recent hostage taking in which a Ghanaian seafarer and other nationals fell victim.
The Commodore asked the owners and managers to always do a thorough background check on their would-be employee sea farers since such persons could be part of the wider pirate criminal network.
He said information being analysed pointed to a mole on the recent hostage taking and warned that cutting corners to get cheap labour to man the vessels dangerous and very expensive in the long run.
Commodore Kontor asked the fishers to share any form of information with the navy and appropriate authorities saying "no information is useless and we will be teaching and helping each other on the way.
The fishers suggested among others the need to collaborate with the Ghana Navy and the Marine Police both at sea and at anchorage since the planning and execution of any pirate attack could be done at any point on the seafaring chain.
Source: GNA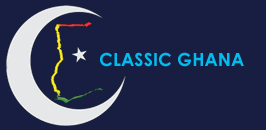 Latest posts by Classic Ghana
(see all)