Fibroids are tumors made of smooth muscle cells and fibrous connective tissues. It's develop in the uterus and it has been estimated that 70 to 80 percent of women will develop fibroids in their life time. But not everyone will get its symptoms or treatment.
Studies shows that fibroids grow at different rates. They can grow from smaller sizes to the size of watermelon.
A desperate woman, Mary Quansah had lived with fibroid for 13 years.
Mary's fibroid had grown so big that anyone who sees her gets the thought of she being pregnant not just with a baby but twins.
Reports say the fibroid had cover her entire abdomen through to her thorax. It was also recorded that the fibroid had affected her kidney and gallbladder so badly.
Mary Quansah couldn't raise the amount of money required for the surgery when she discovered she was pregnant. Because the fibroid had to be removed through surgical procedure.
Crime Check Foundation came to her aid after they got to know of her story and assisted funding the surgery. She had a successful surgery and couldn't hide her joy for the support she had from Crime Check Foundation.
The Crime Check Foundation lend a helping had to Mary by sharing her appreciation on their Facebook page and wrote "Mary Quansah shows appreciation to CCF after we supported her to undergo surgery after being Fibroid pregnant for 13 years.
"Mary is just one of the many who cannot access medical care because of poverty. Many are dying on the quiet from kidney, liver and other diseases because they simply cannot afford to pay for the cost of surgery".
"Many others continue to lose their lives on a daily basis because they simply cannot buy basic drugs prescribed by doctors. This is unacceptable!". Indicating that Mary Quansah has expressed appreciation to them. The Crime Check Foundation is happy to see how greatful Mary is.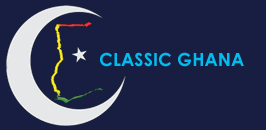 Latest posts by Classic Ghana
(see all)