The General Assembly of the Presbyterian Church of Ghana (PCG) has rejected the recent calls for Churches to pay taxes on tithes, pledges and offerings stating categorically that churches are already paying taxes.
According to Reverend Dr Victor Abbey, the Acting Moderator of the General Assembly, "the church already honour its obligations to the state in terms of paying income taxes of all its employees as well as withholding taxes deducted for goods supplied and services rendered".
Speaking at a press conference to present a communiqué at the end of the 18th General Assembly meeting, the highest decision making body of the Church at Akropong, Reverend Abbey noted that all the profit making ventures of the church paid corporate taxes.
The acting Moderator indicated that the calls had come in the wake of perceived abuses by some churches and urged government to ignore such calls but rather identify the few who were abusing the church system and deal with them instead of making it a fiat for all churches.
The Theme for this year's General Assembly which was "Go and Make Disciples of All Nations" was held at Akropong-Akuapem to commemorate the 100th anniversary of the very first of such gathering then called "SYNOD" which was held in 1918 at Akropong, the same venue.
On the banking sector, the Acting Moderator expressed concern about the rate at which indigenous banks rise and fall and described it as alarming and therefore called on government to initiate comprehensive reforms to address it.
He noted that the collapse of the banks tend to undermine public confidence in financial institutions especially indigenous ones as well as derail government's efforts to build a savings and investment culture.
Reverend Abbey said "of greater concern to the General Assembly is the inability to build indigenous banks that survive generations and this portrays either a lack of talent on the part of main players or reveals serious inadequacies in the legal regimes that regulate the sector or both".
The Acting Moderator, however, commended the Bank of Ghana (BoG) for the strong supervisory role it seemed to be playing and admonished the central bank to be proactive to protect both the national vault and the savings of the ordinary citizen.
Recently, five indigenous banks namely the Royal, Unibank, Sovereign, Beige capital and Construction banks were merged to become the Consolidated Bank of Ghana Limited. Last year, the licenses of two indigenous banks were also revoked by the BoG.
Source: GNA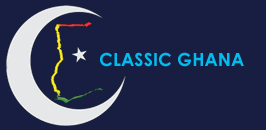 Latest posts by Classic Ghana
(see all)