President Nana Akufo-Addo on Tuesday, 12th May 2020, commissioned the 'New Douala Barracks' at Burma Camp.
According to the President, The 'New Douala Barracks' is part of the Barracks Regeneration Project, earlier on announced by the government in the Asempa Budget upon his assumption of office. The initiative by Government in June 2017 is to address the accommodation challenges faced by the Armed Forces, and, thereby, ease the discomfort that troops and their families have been confronted with over the years.
"Sixty-four (64) families will be the beneficiaries of four (4) new blocks of sixty-four (64) apartments. Each of these apartments has a living room, two (2) bedrooms, a kitchen and standard sanitary facilities. It is gratifying to know that similar, on-going accommodation projects are near completion at the Airborne Force, Six (6) Infantry Battalion in Tamale, and other garrisons." The President stated.
He also assured the Chief of Defence Staff, and Officers of the Armed Forces of sod cutting for the commencement of construction of phase 2 of Burma Camp Roads in the coming week.
Apart from the new unit, the President said similar projects are on-going and near completion at the Airborne Force, Six (6) Infantry Battalion in Tamale, and other garrisons.
Many organisations in Ghana are grappling with accommodation problems as Ghana is confronted with a huge housing deficit. Many Governments have attempted to salvage the situation but failed abysmally.
Ghana needs to provide more than 100,000 housing units yearly to meet the housing demand. It is an open secret that about 50% of Ghanaians live in a sub-standard house. Many Ghanaians are subjected to the high cost of rent and advance payment of a year or two.
The Executive Secretary of the Ghana Real Estates Developers Association (GREDA), Mr Samuel Amegayibor has predicted that the entire housing shortage in Ghana will hit 5.7 million by the year 2020.
Source: African Post Online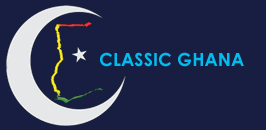 Latest posts by Classic Ghana
(see all)