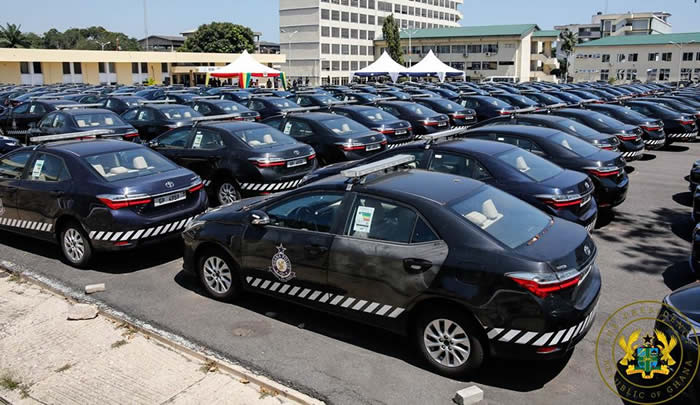 President Nana Addo Dankwa Akufo-Addo on Friday handed over 200 saloon cars to the Ghana Police Service to improve the Force's operational capability and provide security for Ghanaians.
The move is in fulfilment of a commitment made by the President earlier in the year to provide the Service the needed equipment and logistics to enable it discharge its duty effectively.
At a short ceremony at the Police Headquarters in Accra, President Akufo-Addo re-affirmed his administration's commitment to build an impeccable Police Force committed to ensuring the safety and security of Ghanaians and maintaining the territorial integrity of the country.
Government, he assured, would spare no effort to strengthen and fashion the Force into a honest, disciplined, efficient, robust and proactive Service.
"Government will continue to mobilize whatever assistance it can to enable the Police give the people the kind of service they deserve".
The President stressed that the most essential thing for the nation was the assurance of the safety of the people and the security of the nation.
"It is when these are guaranteed that citizens can go about their lives in security and try to improve upon the quality of their circumstances.
"It is therefore vital for the Executive to offer its full support to the Police to allow the maintenance of law and order," he stated.
President Akufo-Addo told the gathering that government had also committed resources to procure kits, gear and quantities of other essential equipment, as well as more vehicles for the Police.
He urged personnel of the Service to pay attention to the proper maintenance of the vehicles and "use them to serve and protect the Ghanaian people".
The President further asked Ghanaians to lend support to the work of police, saying, "When the citizenry and Police work together, we can be assured of our safety and security, and channel our energies into building a progressive and prosperous nation".
Mr James Oppong-Boanuh, Deputy Inspector-General was confident the vehicles would improve tremendously the operational capability and effectiveness of the service.
Source: GNA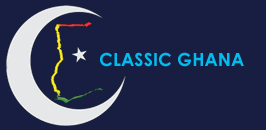 Latest posts by Classic Ghana
(see all)