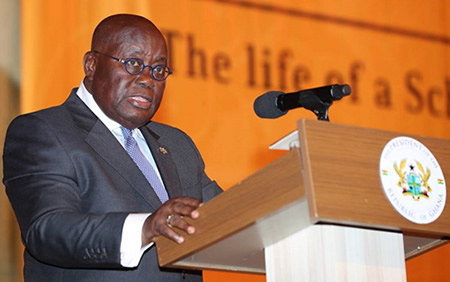 President Nana Addo Dankwa Akufo-Addo has urged Nigeria to join the Continental Free Trade Area that seeks to expand intra-Africa trade.
He said Nigeria, by the sheer size of its economy and population, was an "automatic leader of any regional or continental market", and would be a major beneficiary of any such market.
President Akufo-Addo made the call when he addressed the 58th Annual General Conference of the Nigerian Bar Association, in Abuja, Nigeria.
The four-day meeting is being held under the theme: "Transition, Transformation and Sustainable Development".
This year's event is aimed at finding solutions to current and contemporary issues affecting that country.
President Akufo-Addo said it would be difficult to achieve continental free trade if major players like Nigeria were not part of the equation, saying, "Africa's small countries would continue to struggle if they go it alone."
He added that accelerated economic integration of committed nations, would breathe new life into the African Union, to deliver the benefits of African integration to the doorsteps of the African peoples.
"Hence, the critical importance of the Continental Free Trade Area Agreement, which has been signed by a majority of countries on the continent, but ratified only by a handful including Ghana.
It is imperative that the 22-minimum number of country ratifications, required to bring it into effect, be met as soon as possible."
He said a major deficit of Africa's economic development was the low level of intra-Africa trade that had characterized the performance of African economies.
"I believe it is extremely important for the welfare of the 1.2 billion people of the continent that we, the leaders, demonstrate strong political will to make operational the African Common Market.
It is my fervent hope that Africa's largest economy, Nigeria, will very soon assent to this Agreement."
President Akufo-Addo said with West Africa's population currently standing at 350 million and projected to hit 500 million in 20 years, and Africa's population also set to increase from 1.2 million to 2 billion people in 20 years, this presented, by the size of the market, "immense opportunities to bring prosperity to our peoples with hard work, creativity and enterprise"
He also spoke of the need for "all right-thinking persons must support the efforts that are being made to tackle the menace of terrorism, such as Boko Haram and the Jihadist insurgencies in the Sahel.
It is a collective struggle for civilized governance that must engage us all," he stated.
Source: GNA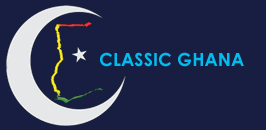 Latest posts by Classic Ghana
(see all)