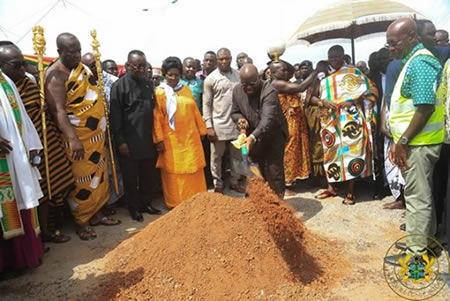 President, Nana Addo Dankwa Akufo-Addo has performed the ceremony to mark the start of construction works on phase two of the Kumasi Airport project.
This would cost €66,350,000 and is expected to be completed in 24 months.
It involves the construction of a new terminal building, extension of the runway, car park, access roads and security fence.
The project would create about 1,200 direct and indirect jobs for artisans – carpenters, masons, welders and other unskilled labourers.
President Akufo-Addo said it formed critical part of his government's vision to expand and grow the nation's aviation industry.
On completion, it is projected that in excess of one million passengers would be using the Airport every year.
He said that the funding had been secured and there should not be any excuses by the contractors, Messrs Contracta Construction to delay the work.
President Akufo-Addo underlined the need for quality job and said there needed to be value for money.
He spoke of the unwavering commitment of his government to develop the domestic aviation sector, citing the removal of 17 percent value added tax (VAT) on flight tickets.
He noted that Kumasi was a major business destination in West Africa and therefore the elevation of the airport to international status would further stimulate growth and development of the city.
He expressed concern about the encroachment on airport lands by private developers, something, which he said, was a threat to future expansion of the facility.
He urged management of the Ghana Airports Company Limited (GACL) to act quickly to protect these lands.
Madam Cecelia Abena Dapaah, the Minister of Aviation, said the project was in line with government's agenda of making Ghana the aviation hub of the West Africa sub-region.
The sector could be a game changer – had tremendous potential to accelerate Ghana's economic transformation.
Mr. John Dekyem Attafuah, Managing Director of the GACL, said the completion of the expansion works would provide additional routes for passengers.
Source: GNA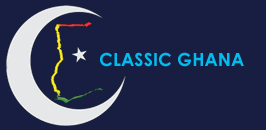 Latest posts by Classic Ghana
(see all)