Mr Kwaku Manu Afful, the Deputy Chief Fire Officer at the Ghana National Fire Service (GNFS) has admonished the public to desist from seeking shelter from fuel stations during downpour.
This, he said, was dangerous as fire outbreak could occur at anytime and people seeking refuge there could sustain injuries.
The Deputy Chief Fire Officer, who is also the National Director of Operations of the GNFS advised fuel station managers to desist from using their yards as packing lots for vehicles and stations for passengers to board commercial vehicles from.
Citing the June 3, 2015 disaster that occurred at Circle in the Greater Accra Region as reference point, he indicated that when there was fire outbreak at those filling stations used as packing lots or lorry stations, lives and property would be destroyed and there would not be enough space for the fire fighters to move around.
Mr Afful gave the warning when he, together with staff of the Upper East Regional National Disaster Management Organisation (NADMO) toured some flood prone areas in the region to ascertain the preparedness of the two organisations to deal with floods should they occur.
He indicated that available information from the experts indicated heavy downpours this year and said flooding was eminent and added that there was the need for the two agencies in collaboration with other security agencies to be well prepared to prevent and or combat it should it occur.
He advised farmers to avoid farming along river banks to prevent any losses whenever the rivers overflow their banks.
Mr Afful urged people living in low lying areas to evacuate when there was eminent threat of flood, and added that it was better to lose property than lives.
The National Director of Operations charged the various Municipal and District Assemblies as well as the Department of Urban Roads to do diligent checks before administering permits to anybody to put up a structure or a filling station.
The Assemblies, he added should make good use of their technocrats when constructing any road to create good drainage systems for water to flow freely during rains to prevent flooding.
Mrs Heroine Boakye, the Regional Commander of the GNFS, who asked the public to practise good sanitation to prevent disasters especially at the market places, urged the media, particularly radio stations to always give GNFS as well as the NADMO airtime to sensitise the people on good sanitation practices.
Mr Paul Wooma, the Deputy Director of Operations at NADMO, in the Upper East Regional thanked the GNFS for the exercise and advocated continuous collaborations to prevent disasters.
He said his outfit had identified some flood prone areas and was putting the necessary measures in place to combat them should they occur.
Source: GNA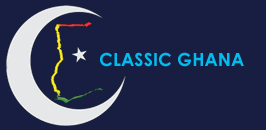 Latest posts by Classic Ghana
(see all)