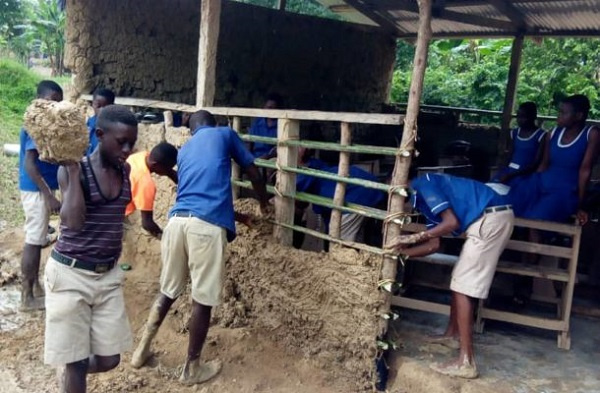 Despite the Government's efforts in making provision for quality education in Ghana, lack of proper infrastructure, particularly those in the rural areas continue to be a major problem.
Although the government has tried over the years to ensure that all children of school going age are enrolled in school, the agenda is being thwarted by various factors with poor infrastructure in Primary and Junior High schools being a major one.
A number of Primary and JHSs in the country are currently using dilapidated structures, cocoa sheds, mission house verandas, shades of trees, and in some cases, thatched houses as classrooms.
In some cases, schools which are fortunate to have good classrooms lack teaching and learning materials as well as toilet facilities; a situation that is hampering attendance in most schools.
Some worrying images sighted by Ghanaguardian.com paint a gloomy picture of the situation.
At Banaso, a farming community near Enchi in the Aowin Municipality of the Western North region, school children of Banaso Presby School have been photographed moulding their classroom block.
The images have since flooded the online space.
When Ghanaguardian.com spotted the images, we established contact with the school in our quest to ascertain the truth of the situation.
The headmaster of the school, Mr. Ali Asumana in an interview confirmed the story saying: "lack of proper infrastructure has been the school's major problem over the years".
He indicated the parents have also for some time now refused to temper with the block, hence the children intervention.
He said teachers being posted to the school reject posting due to the situation.
According to him, kg1 and 2, Primary 1 – 6 and JHS 1 – 3 are currently operating with only 9 teachers.
The headmaster also mentioned lack of quality water, toilet facility, poor road network and computers for ITC as also challenges facing the school.
"I have been here for 8 years now. With this situation, teachers refuse to accept posting here. Some teachers came but after 1 or 2 years, they left", said Mr. Asumana.
Source: ghanaguardian.com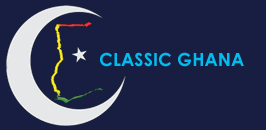 Latest posts by Classic Ghana
(see all)