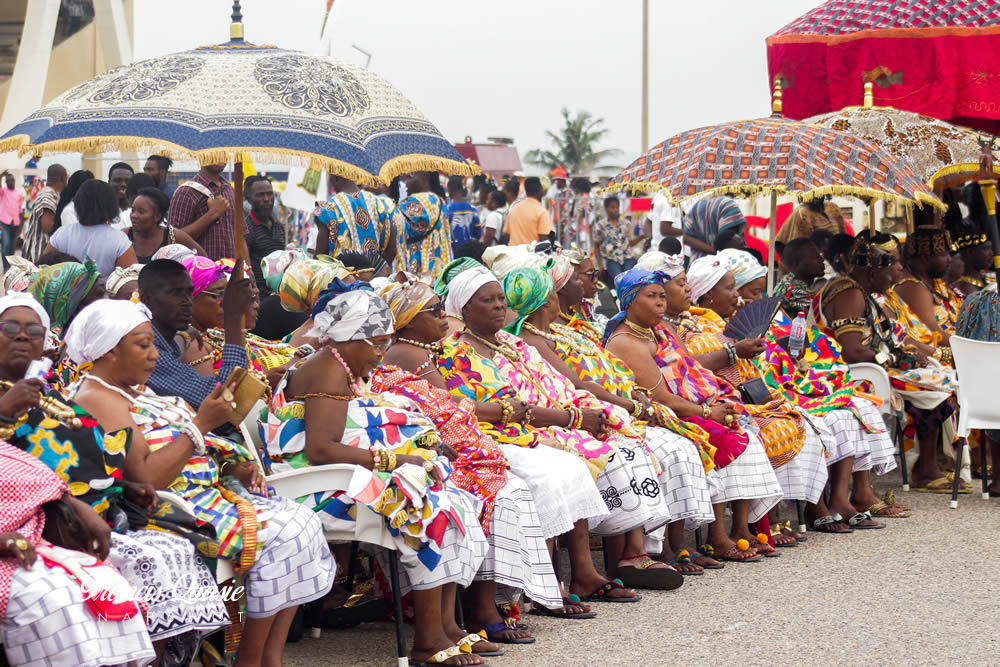 Five Paramount Queen Mothers have called for a constitutional amendment to admit Queen Mothers into the National House of Chiefs.  
They said that would enable them to participate in decision-making at the national level to contribute more meaningfully to the socio-economic development of the country.
The Paramount Queen Mothers, who made the call are Nana Amponsah Dokuah III, Queen Mother of Osudoku Traditional Area; Nana Abena Gyamfua II, Queen Mother of Assin Atandansu Traditional Area; Upiibor Gaala Tabasun II, Queen Mother for Saboba Traditional Area and Nana Adutwumwaa Dokuaa, Queen Mother for Akyem Abuakwa Traditional Area and Mamagah Hoeflewo II, Queen Mother of Penyi Traditional Area.
They were speaking at the Institute of Economic Affairs (IEA) constitutional review series in Accra on Tuesday when they took their turn to contribute to discussions on the 1992 Constitution.
The event was on the theme: "Reviewing Ghana's 1992 Constitution: Viewpoints from the Queen Mothers".
Making a case for the Queen Mothers, Nana Dokuah III, said like the Chiefs, the 1992 Constitution recognised Queen Mothers as traditional leaders, who played critical role in the local governance and wielded social power and influence as leaders.
However, despite that recognition by the supreme law of the land, she said, they had, over the years, been excluded from formal engagements where traditional leaders were required, stressing that, that breached the constitution.
"Article17(1) of the Constitution states that all persons shall be equal before the law and Clause Two provides that no person shall be discriminated against on grounds of gender, race, colour, ethnic origin, religion, creed or socio economic status.  
"This, of course, include discrimination against Queen Mothers as female traditional leaders in Ghana," she said.
She said, therefore, the "limited recognition, legitimacy and eventually the exclusion" of Queen Mothers in formal constitutional mandated space where formal engagement with traditional leaders were needed was a fundamental constitution breach.
"No objective basis exist for this exclusion of Queen Mothers from participating at the highest level of national development," she stressed.
Nana Dokuah III, who is also the President of the Queen Mothers Platform, Ghana, said to address such a constitutional loophole, provisions must be made through amendment of the law to include them in the House of Chiefs, which would allow them participation at the highest decision-making level.
Upiibor Gaala Tabasun Linda II suggested the need for a review of the Lands Administration Act, 1962 (123) and Article 267 of the Constitution to allow Queen Mothers have a say in how revenue from the sale of stool lands were utilised as well as management of customary lands.
She also bemoaned the neglect of Queen Mothers in the appointment of traditional leaders onto various statutory positions, describing the act as "unacceptable".
To ensure gender equality, she urged that qualified Queen Mothers be appointed to fill statutory positions such as the Metropolitan, Municipal and District Assemblies, Lands Commission and Statutory Planning Committees.
Nana Abena Gyamfua II proposed that a percentage was allocated for females representation on to the Council of Elders to ensure that policies taken on behalf of women were right.
"Long standing practices and patriarchal system should give way to all-inclusive decision-making processes. Fair uniform modalities should be put in place to ensure that there is effective representation of Queen Mothers in land governance," she stressed.
Nana Yaa Jantuah, General Secretary of the Convention People's Party and Chairperson of the seminar, also reiterated that, despite the Constitution having served Ghanaians well, it was time amendments were made to make it more contemporary.
"The Constitution certainly needs a review and we have to make sure that it is reviewed," she said.
Also at the seminar were Professor Aaron Mike Oquaye, a former Speaker of Parliament, Mr Sam Okudzeto, a Legal Practitioner, Mamagah Toleyifoe V, Queen Mother for Ve Traditional Area, Nana Ama Yirrah, Founder and Executive Director of COLANDEF, Dr John Kwakye, Director of Research at the IEA.
Source: GNA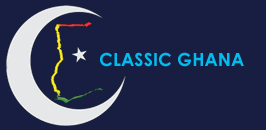 Latest posts by Classic Ghana
(see all)