With the re-appointment of Zinedine Zidane, Real Madrid will hope this means the line has been drawn under their terrible spell of form.
With just two months left of the 2018/19 season, the side sit 12 points behind La Liga leaders Barcelona. Most recently, they were denied the chance of a fourth successive Champions League title after a shock loss to Ajax.
The man who led Los Blancos to those three back-to-back UCL titles – becoming the first manager in history to do so – was Zinedine Zidane.
Zidane took over Real back in January 2016, and the 28 months that followed proved to be an incredibly successful spell for the club.
Along with the aforementioned three UCL titles, Zidane also led Madrid to their first La Liga trophy in five years back in 2017.
Prior to Zizou being announced as Santiago Solari's successor, former Manchester United boss Jose Mourinho was heavily linked with the job after being relieved of his managerial duties in December.
Now, former Real Madrid president Roman Calderon has revealed that Mourinho was their first choice all along – but it was the players who insisted on Zidane's return.
Calderon told AS: "The first option was Mourinho, and Mourinho was the one who was going to come to Real Madrid because he's the only coach the president respects.
"Florentino [Perez] sees him as a shield.
"He says what nobody dares, he blames the referees, the press, he says what is not normally said."
Calderon then said that he didn't agree with Perez's views on Mourinho being the right man for the job – and neither did most of the Madrid dressing room.
He told Sky Sports: "The dressing room leaders pushed to reject the possibility of Mourinho.
"He left Real with a lot of problems when he left and I think he would have added to the ones we already have.
"There were a lot of problems and controversy when he was here. He is a good coach with a lot of trophies, but many of the leaders in the dressing room didn't like him."
Mourinho, of course, won three trophies during his first stint in the Spanish capital, including a La Liga title in 2012.
However, it looks like the 'Special One' will need to wait a little while longer for his next managerial role.
Source: givemesport.com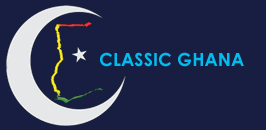 Latest posts by Classic Ghana
(see all)