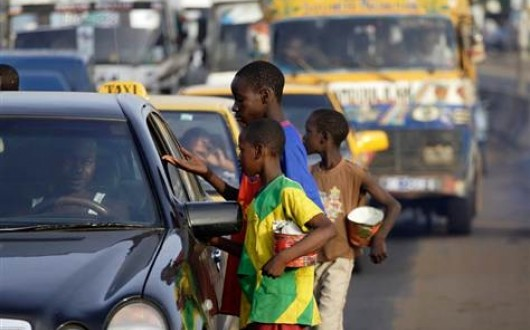 It is so good to see that some systems are beginning to work with the hope of shaping society to be a much better place one day, particularly for our children.
However, if there is one societal ill encountered on daily basis that could derail all efforts to protect children and give them a better world; it is that of allowing child beggars on our streets instead of being in the classroom.  My reaction each time I see very young children, sometimes as young as four years sent to the streets to beg in traffic, I ask myself what insensitive parent would expose his or her child to such harm and danger?  I am never moved to give to any such child.
It was therefore exhilarating to read a report in the Daily Graphic of Saturday, 20th October, 2018 on a project dubbed, "Operation get off the street for better life".  Under the auspices of the Department of Social Welfare and in conjunction with the Ministry of Gender, Children and Social Protection, 71 child beggars are said to have been taken off the streets of Accra.  According to the story, 17 of the children have already been reunited with their families.
Speaking to the Daily Graphic, an official of the Department confirmed that the foreigners among the children and who came from Mali and Niger had been sent back to their respective countries.   On the account of Mr. Daniel Nonah, Director of the Social Welfare Department, the rest who are from other parts of the country have been sent back as they expressed the wish to go back, saying, "after they were taken off the streets some of them wanted to go back home so we traced their families and sent them back to them."
Laudable initiative
The "Operation get off the street for better life" initiative is a laudable one.  It should be encouraged and funding made available so it does not stall.  Not only are street beggars a nuisance and danger to themselves, and the general public.  They are no doubt an eyesore and a big dent on any attempts to present our cities as beautiful and tidy, certainly not with them hanging around ceremonial and busy streets in the capital, Accra.
That is why I totally agree with an appeal to the public by the Director of the Social Welfare Department, Mr. Nonah, to desist from giving street beggars money and feeding them all the time as the practice encourages them to come back every day.
So if the 71 child beggars have been successfully reintegrated with their families, as claimed by the Social Welfare Department, then it means beggars generally have no reason to be hanging around in traffic causing nuisance to themselves and road users.   Going forward, parents and relatives should be held liable for street begging by children.  That is one good way to rid our streets of child beggars.
Right to basic education
In the first place, our Constitution stipulates the right of basic education for every child.  As such, parents and relatives have a duty to send their children to school and ensure they remain in the classroom.  If they are not doing that, then they have contravened the Constitution and should be dealt with as appropriate.   What is more, to let the children under their care wander off to beg on the street is even more unpardonable.  In some other jurisdictions, such acts would be considered neglect of parental responsibility for as long as the child is under the age of 16 years.
The Social Welfare system would zoom in and would apply stiffer sanctions against the parent who puts the life of a child at risk, depriving them of the right to education if found culpable.   In some extreme cases, the child would even be removed from the parents and taken into custody by Social Welfare.   What debars our social welfare machinery to apply punitive measures so that parents and families would feel more responsible towards their younger children?
Once the initiative to rid our streets of child beggars has commenced, one hopes it would not be a nine days' wonder.  We all have a role to play as citizens to make the initiative a success by refusing to give to street beggars.  The belief is that once there are no money and food to take back home, they would not come and spend hours in the hot sun for something they would not get.  Society may do its best but the bigger responsibility lies on the shoulders of the Social Welfare Department and the Ministry of Gender, Children and Social Protection.
Parenthood is a serious business.  Those who do not see it as such but think others should bear their responsibilities for them should be taught tough lessons.  It never works that way.  Otherwise, what kind of legacy are we leaving for our children?
By Vicky Wireko
Email: vickywirekoandoh@yahoo.com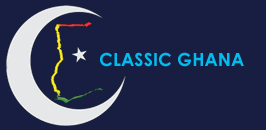 Latest posts by Classic Ghana
(see all)