Thirteen international airlines have indicated their readiness to resume scheduled flights to Ghana following the opening of the Kotoka International Airport (KIA), giving hope to the country's troubled travel and tourism industry.
Although some of the international airlines, including Ethiopian, KLM, BA, Emirates and South African Airlines, flew intermittently into the country when the borders were closed, they were mainly on charter basis.
They have, however, switched and indicated to the airport authorities their intention to resume scheduled commercial flights, many of them starting from last Monday.
Some of the big names are British Airways, Emirates, Air France, Brussels Airlines, Ethiopian Airlines, Egypt Air and KLM.
Others are Turkish Airlines, Tap Portugal and Middle East Airlines, with regional airlines such as Africa World Airlines (AWA), Asky and Air Cote d'Ivoire assisting with the short haul routes within the sub-region.
However, the flights per week have been scaled down from the predominantly six to 10 days a week flights to an average of four times a week.
Information from the Ghana Airport Company (GACL) showed that about 22 airlines were operating at KIA before the coronavirus disease (COVID-19) broke out in the country on March 12, this year, and the airports were subsequently closed on March 22 as a precautionary measure to curb the spread of the virus.
Charter to scheduled flights
Among the airlines resuming commercial flights between last Monday and today are Delta Airlines, Brussels Airlines, Tap Portugal, Turkish Airlines, Middle East Airlines and Air Cote d'Ivoire.
AWA, which was flying the domestic market when the restrictions there were eased, has also announced scheduled commercial flights to Lagos, Abuja, Freetown, Monrovia and Abidjan from yesterday, doing up to five times a week and three times at the least.
Brussels Airlines, in a statement, said it had started its commercial flights between Accra and Brussels yesterday.
"Based on the market demand and the applicable travel restrictions, the airline has designed a reduced schedule, starting with two flights per week. Via its hub in Brussels, Brussels Airlines passengers have access to the rest of the airline's network, including connections to London, Brussels, Paris, Geneva, Berlin, Frankfurt, Milan and the United States and Canada," it said.
Welcome news
However, some of the travel and tour operators, car rental companies and shop operators at the airport have welcomed the news, saying it represents hope for their industry and shows that normal life is in sight.
Source: Graphic Online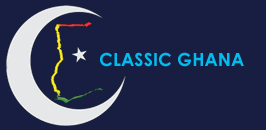 Latest posts by Classic Ghana
(see all)