As part of efforts aimed to strengthening public diplomacy, Russia plans to open language study centres popularly referred to as "Russkiy Cabinets" mostly in tertiary educational institutions in a number of African countries.
Russians are finding ways of marketing the language abroad by re-establishing learning centres similar to those that were closed in African, Asian and Latin American countries after the collapse of the Soviet Union in 1991.
From the early years of the establishment of Russkiy Mir Foundation, non-profit Russian NGO that promotes Russian language abroad, Africa has remained a priority and there are ongoing efforts to implement many educational programmes of the Foundation.
It has managed, in cooperation with some African partners in Ethiopia, Egypt, Kenya, Zambia, Democratic Republic of Congo and South Africa, to open the Russkiy Cabinets.
Significant negotiation efforts for establishing  the Russkiy Cabinets are currently being undertaken in Algeria, Tunisia, Senegal, Morocco, Madagascar, Ghana, Guinea-Bissau, Nigeria, Mozambique, Tanzania, Uganda, Cameroon and Gabon.
The Foundation wants to partner different interested organisations and agencies in promoting interactive dialogue of Russian language and cultural exchanges in Africa.
Modelled on British Council, France's Alliance Française and China's Confucius Institutes, the Russkiy Cabinets will primarily boost the teaching of Russian language, literature and culture to interested groups of Africans.
The programme is meant to increase the knowledge and understanding of Russian culture as well as the realities of contemporary Russia.
"For the vast majority of African states and peoples, the Russian language and Russian culture remain attractive.
It has the prospects of getting greater achievements in the economic, social and cultural development of their countries," Mr. Vadim Kirsanov, an African Affairs Advisor at the Regional Projects Department of Russkiy Mir Foundation, told GNA in an interview in Moscow.
"Decades of active cooperation with our country are not only forgotten, but continue to be evaluated in a large number of African states especially during the years of fighting for political independence, accelerated development and eradication of illiteracy," he said.
According to him, Russia's image was high and it continued to be supported, in particular, by many African graduates from Soviet and Russian universities, who were largely playing important roles in many areas of the African society.
"It is partly through their efforts that Russia has largely maintained the momentum of development of bilateral cooperation between the Russian Federation and African countries," Kirsanov noted.
"It is necessary to use the full potential interest in Russian culture, Russian language, mutual sympathy and interest between the peoples of Africa and Russia – great desire of Russians and Africans to visit each other to make friends, establish new connections.
That's where public diplomacy becomes an effective instrument for supporting business dialogue."
Kirsanov said his organisation was ready to support interested educational institutions, especially foreign language departments, with free teaching materials.
The Foundation, a joint project of the Ministry of Foreign Affairs and the Ministry of Education and Science, is supported by both public and private funds.
In June 2001, President Vladimir Putin signed a decree establishing Russkiy Mir Foundation, for the purpose of promoting the Russian language, as Russia's national heritage and a significant aspect of Russian and world culture.
Source: GNA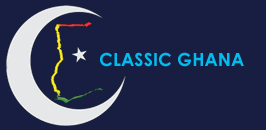 Latest posts by Classic Ghana
(see all)