The opening ceremony of the 17th Biennial Delegates Congress, of the Ghana Registered Nurses and Midwives Association (GRNMA) at Dodowa on Tuesday, came to an abrupt end, due to the inability of the keynote Speaker, Mrs Samira Bawumia to continue with her address.
The GRNMA congress, which is being held at the Forest Hotel at Dodowa in Greater Accra from November 25 to 29, 2019 is to take major decisions to address challenges facing the profession that affect quality care delivery.
After the opening addresses and a welcome address by the Chief Nursing Officer for Greater Accra, Madam Cecilia Obeng Peprah, it was the turn of Mrs Bawumia who had been sitting since the beginning of the programme to deliver her keynote address.
Around 12 midday, Mrs Bawumia mounted the dais to deliver her address but a few minutes into it, she requested for water.
After drinking the water, she complained of dizziness and was momentarily seen going down.
Her aides and security detail rushed to hold her and administered the necessary first aid whilst the perimeter was cordoned off.
A stretcher was quickly drawn from one of the vehicles in the Second Lady's convoy.
Mrs Bawumia was cordoned off and later conveyed to one of the vehicles before the convoy moved out of the hotel.
The opening ceremony came to an abrupt end and the invited guests including the Deputy Greater Accra Regional Minister, Mrs Elizabeth Sackey and delegates had to disperse from the auditorium of the hotel.
Some of the nurses in the auditorium told Graphic Online that there was so much heat in the room where the programme was being held.
Graphic Online understands the Second Lady has not been well lately as a result of which she has had to cancel some recent public engagements but was desirous of attending this particular event to support the nurses and midwives.
The theme for the congress is "Health Care in Ghana: Investing in Nurses and Midwives for better prospects." It is an important event on the GRNMA calendar attended by over 400 nurses and midwives from all over Ghana.
Major decisions are to be taken to address challenges facing the profession that affect quality care delivery. The congress will also elect new national executive officers for the next four years.
Source: Graphic Online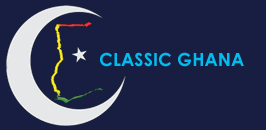 Latest posts by Classic Ghana
(see all)