Sesi Technologies Ltd, a local Ghanaian startup firm has won the final round of the 2019 ASME ISHOW, the only global competition for hardware inventors with a social purpose.
The Kumasi based startup tech firm, who joined other seven African inventors to have their design prototypes judged at this year's ASME ISHOW held in Nairobi, Kenya emerged winner with its "Grain Mate Grain Moisture Meter" invention, that helps grain farmers across Ghana reduce post-harvest losses by making it easier to accurately measure grain moisture content before storage.
Sesi Technologies together with two other runners up will be sharing a USD $30,000 award prize, in-kind technical support, and a ticket to the ISHOW Bootcamp in New York.
The seven other entrepreneur teams that competed alongside Sesi Technologies includes  SAYeTECH "Multi-crop Thresher (Ghana), BreastIT (Kampala, Uganda), E Tuk Tuk "Solar E Cycle" (Nairobi, Kenya), hearX Group "hearScope" (Pretoria, South Africa), Safi Organics (Naivasha, Kenya), Savanna Circuit Tech "MaziwaPlus Pre-Chiller" (Kapenguria, Kenya) and Solar Freeze (Machakos, Kenya)
Judges and advisors  for this year competition were the Executive Director, Gearbox, Dr. Kamau Gachigi, Dr. Robert Karanja, Co-founder and CEO, Villgro Kenya, Dr. June Madete, Professor, Kenyatta University, Tom Odoyo, Product Development Engineer, Toyota Kenya Ltd., Hino Division and Sylvia Mukasa, Founder & CEO, GlobalX Investments Ltd/GlobalX Innovation Labs.
ASME helps the global engineering community develop solutions to real world challenges. Founded in 1880 as the American Society of Mechanical Engineers, ASME is a not-for-profit professional organization that enables collaboration, knowledge sharing and skill development across all engineering disciplines, while promoting the vital role of the engineer in society.
Source: Biztech Africa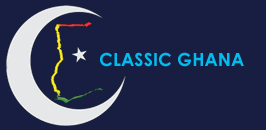 Latest posts by Classic Ghana
(see all)