SINCE Dancehall artiste Shatta Wale and his baby mama, Shatta Michy now known as Michy GH separated some months ago, they have both been tight lipped about what really caused their breakup but the My Level singer in recent interviews has revealed a lot.
On Saturday, May 4, Shatta Wale was in the studios of Joy FM on Showbiz A-Z with George Quaye and among things he said Michy was prone to violence whenever she got angry.
"You know Michy is one lady who when she is angry can cut herself with a knife, she can hit her head on the wall or anything, she is like that when she is angry.
"So all the pictures she put out there that I hit her are all her own doing. In fact, because of who she is when I am home, I am like a girl. I cannot do anything.
"I can't say a word because of who she is. Michy has chased me with a knife before and I have people who can attest to that. There are those kind of girls in town and she is one of them," he said.
Shatta also asked people to disregard reports making the rounds that he beats her.
"I have never touched Michy, and she is too fair for me to even do that. I am loud and outspoken when it comes to my music and all that on social media but when it comes to my love life, my family I do not joke with it."
He also touched on how Michy packed out of the house and refused to come back home.
"One day, she just packed out of the house with my son and that has been it, Rev Obofour is my witness. He bought plane ticket for us to go see her and talk.
"We met and we spoke for hours for her to come back home but she said no, she said she was better off without me and so I had to let her be."
When asked if he still loved Michy, Shatta Wale said, "the thing has just left me, I used to love her but after all that she did, listening to friends and all, it has just left me."
Source: Graphic Showbiz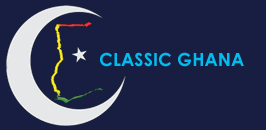 Latest posts by Classic Ghana
(see all)