Shea butter is one of Nature's wonders, but it is a special one. It has been used for millennia by many generations of African people for skin care, baby care, healing and food. The Shea tree is considered sacred because of the bounty of goodness it can do for your skin, hair, beauty and health. Discover the secret of Egyptian Queen Nefertiti's legendary beauty and find out what makes Shea butter so powerful to renew, repair and protect the skin against aging and harsh climate.
What is Shea Butter?
Shea butter is extracted from the nuts of the Shea tree (Butyrospermumparkii), which grows in the savannah of Western Africa. The English name Shea comes from its Bambara name "sii", which means sacred. As a sacred tree, it is treated with particular respect.. Growing up to 60 feet tall, the Shea tree does not flower before it is 20 years old and can live up to 200 years. The Shea nuts are traditionally harvested by women, crushed and boiled to extract the Shea butter, which has its unconditional aficionados all over the world. In the hot Sahara or Savannah, Shea butter protects the skin from the sun and dehydration. For millenia, people have used it to protect their skin from the drying winds and sun as well as to heal many skin problems, minor cuts and burns. The Egyptian Queen Nefertiti, who was magnificently beautiful, was said to owe her legendary beauty to the use of Shea butter. Nature Purity carries the highest and purest quality of Shea butter, which is available in many different products.
Skin and Hair Natural Ultra-Care
What makes Shea butter an extraordinary skin care and an amazing body healer is its richness in precious constituents, which include unsaturated fats with a large proportion of "unsaponifiables" components, essential fatty acids, phytosterols, vitamin E and D, provitamin A and allantoin. All these are natural and make Shea butter a superfood for your skin (and hair), but that is not all it can do for you because it is:
Wrinkles, fine lines and scars repairing
Antioxidant
Anti-inflammatory
Deeply moisturizing
Stimulating for the superficial microcirculation
Skin strengthening
Skin protecting
UV protecting
Skin regenerating
Collagen production stimulating (makes the skin stronger, more supple and younger)
Minor cuts and burns healing
Muscle ache healing
Physical endurance enhancer
The Many Uses of Shea Butter for Beauty and Health
Skin Superfood and Healer
Shea butter is one of the best moisturizing, anti-aging regenerating and protecting natural product in the World! It protects your skin from UV sunlight, harsh climate, dehydration and pollution damages. Let's say in short that it is one of the best anti-aging agents for you skin. It strengthens your skin by stimulating the production of collagen, which is the youthful scaffolding protein in your skin. It makes it more supple, more alive, nourished and radiant. If you have wrinkles, fine lines and crow feet or if your skin is dry, very dry, damaged or devitalized, Shea butter will make all of these problems vanish and bring your skin back into life and beauty. It is the most moisturizing skin care product in the world, so choose Shea butter over over powerful anti-aging skin care products like Wild Musk Rose oil, or Argan oil during the cold and sunny seasons.
Shea butter is also one of the best skin care for winter and after-sun care. It provides the extra moisture, vitamins, nutrients and protection your skin needs during the cold season and summertime. It is also the perfect lip balm to protect your lips from the cold and dry weather and keep them beautiful.
Since Shea butter is all natural and so rich and moisturizing, it is ideal for baby care. It is natural, gentle and soft for every type of skin, but it is specially adapted for the delicate and sensitive skin of babies. It is perfect for after bath skin care and as a healer in case of eczema or diaper rash for babies and kids. African women have used it for millennia to protect and nourish their babies' skin. Using pure Shea butter on your baby guarantees you of a totally natural and chemical-free skin care. Given that lots of baby care products contain toxic chemicals, Shea butter is the best ally for eco-conscious moms.
Hair Revitalization
Thanks to its deeply moisturizing qualities, Shea butter is the best
revitalization cure for your hair. Dry, dull, falling, lumpy or damaged, your hair will always benefit from a Shea butter mask. Either the pure Shea butter mask or the Shea butter conditioner will give vitality, suppleness and shine back to your hair. The Shea butter cure is good anytime, but especially during summertime or in the tropics because of the stress your hair has to sustain from the sun and ocean, lake or rive water. Prolong the cure after you come back from vacation.
Recipe: use a nut size of Shea butter and apply evenly on your hair. Wrap your hair in a warm towel and leave on for 20-30 min. Shampoo as usual and apply either the Shea butter conditioner or pure Shea butter depending on the dryness and damage of your hair.
The Body Healer
Given its high content in anti-inflammatory and healing components, Shea butter helps the healing of skin disorders and problems like:
eczema
psoriasis
rash
hives
insect bites
poisonous plants contact dermatitis
skin cracks
burns
minor cuts
Moreover Shea butter is deeply soothing and calming on any irritation and inflammation. Because it helps the healing of the skin, it can take care of heel and skin cracks in record time. But it does even more…
Shea butter is very beneficial for sportive men and women, as it prepares the muscles before the workout and helps them to recover faster after. It also helps to reduce muscle aches as it stimulates the elimination of toxins from the muscles.
Different Types of Shea Butter, Different Qualities
Not all Shea butters are made equal when it comes to quality and efficiency. They come in different types depending on how they have been extracted from the nuts: refined or unrefined. You want to make sure that you get the unrefined organic Shea butter, here is why…
Refined Shea Butter
Refined Shea butter has been extracted with chemical process (with hexane mostly), which involves bleaching, deodorizing and overheating. All of these deeply altering chemical processes yield a white odorless Shea butter that has lost all of its deep moisturizing, anti-aging, protecting and healing properties. By the way, this is the type of Shea butter that goes into chocolate making. Do you taste the hexane in your chocolate bar?
Unrefined Shea butter
The raw Shea butter in its natural state has been extracted manually or mechanically. It has a mild nutty-smoky scent and a golden to light ivory color. The odor can be removed thanks to a mild steam treatment that doesn't degrade any constituent. The raw or deodorized Shea butter is what you want to use because it has retained all its precious skin moisturizing, anti-aging and healing properties. This is the only type of Shea butter we carry at Nature Purity, because for us quality is a must and we do not do "green-washing". Our Shea butter is organic and fair trade.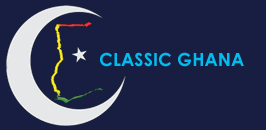 Latest posts by Classic Ghana
(see all)