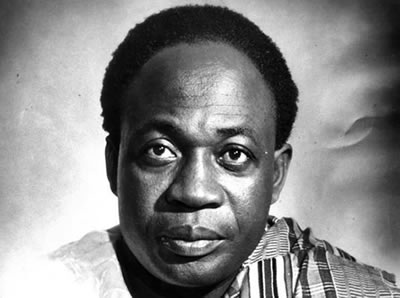 The Socialist Forum of Ghana (SFG) has said it associates itself with Osagyefo Dr Kwame Nkrumah's perspective that "independence in one country is meaningless unless it is linked to the total liberation of Africa."
"We therefore note with shame that more than 60 years later, our brothers and sisters in the Saharawi Arab Democratic Republic (SADR) continue to suffer harsh Moroccan colonial occupation today," this was in statement issued by the SFG and copied to the Ghana News Agency on Thursday.
It was in connection with the commemoration of the African Liberation Day which falls on May 25.
It is a Day that the people of Africa and their progressive allies across the world have set aside to focus on the historical struggles, challenges and victories in their quest for equality, freedom, dignity, unity, and prosperity.
It is to pay tribute to the heroes of the historical struggles and for the people to rededicate themselves to continue the fight until final victory.
The statement said Morocco's crimes against the Saharawi people was a blatant human rights abuses, outright theft of natural resources and the desecration of their national culture which was an affront to the African revolution, adding that more so because it was perpetrated by fellow Africans.
"We call on all the AU, ECOWAS, African governments, and all our institutions to maintain pressure on Morocco to abandon its abuse of our people by maintaining its isolation and exclusion from all Continental and Regional bodies," it said.
The statement said African liberation must be linked to the freedom and prosperity of all peoples all over the world.
It urged Africans across the continent and in the diaspora to join hands with all peoples facing colonisation, occupation, external aggression and brutal interference from the forces of imperialism and extended solidarity to the people of Palestine, Venezuela, Yemen, Cuba and Iran.
The statement said the SFG had noted with deep regret that after Ghana's independence which set the pace for accelerated decolonisation, Africa's resources were still controlled and exploited almost exclusively for the benefit of giant global companies and the tiny global elite.
"Continental independence requires a framework in which we can develop our resources to realise our dreams of prosperous societies from hunger, disease and conflict," it said.
The statement said the task ahead of the African people demanded concerted efforts which could be guaranteed within the framework of continental union government with a common defence strategy, currency, foreign policy and full democratic economic and social integration.
It called for mass popular mobilisation to unseat all neo-colonial regimes on the continent to pave the way for the united government of African people under the banner of social justice for all.
The statement saluted leaders whose sacrifices have brought the people this such as Dr Kwame Nkrumah, Ahmed Sekou Toure, Amilcar Cabral, Ben Bella, Samora Machel, and all those who stood side by side with the African Working Class.
Source: GNA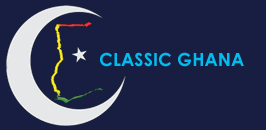 Latest posts by Classic Ghana
(see all)