Zozibini Tunzi, who was crowned Miss Universe in December last year, was given a hero's welcome when she arrived home at the weekend, for the first time since her victory.
She was described by Miss Universe as "a proud advocate for natural beauty".
Zozibini arrived from New York and went to several welcome home parties.
She tweeted a video of fans at O R Tambo International Airport welcoming her:
I can never thank you enough for this. Thank you so much South Africa🇿🇦❤️😭 pic.twitter.com/yz4Nkbu7d6

— Zozibini Tunzi (@zozitunzi) February 9, 2020
She was accompanied by her parents during an event at a stadium in her hometown, Mthatha in the Eastern Cape.
#Zozicomeshome #ZozibiniTunzi arriving at Mthatha Stadium #MissUniverse2019.
🎥 @lajawihair pic.twitter.com/DDLUJgTohU
Speaking at the event on Sunday, the 26-year-old beauty pageant winner said her Miss Universe title was a symbol of representation and inclusion.
"I say it means inclusion because when you see me, you see yourselves through me, and you are able to fight for the things that you want," she said.
Tunzi said she believed she could be the face that South Africans could look at and see that all dreams were possible.
She expressed gratitude for the support she had received from South Africans during the Miss Universe competition and said she was ready to do her part.
"I'm very much excited to start working in South Africa for the things I said I want to fulfill. I'm so grateful to have been able to go to the world and tell the story of South African women and South African children. As I stood there for Miss Universe, I spoke about leadership and I spoke about empowering young women and young boys as well."
Zozibini will be touring different towns and cities for three days and then attend President Cyril Ramaphosa's State of the Nation Address on Thursday.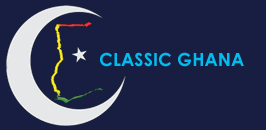 Latest posts by Classic Ghana
(see all)