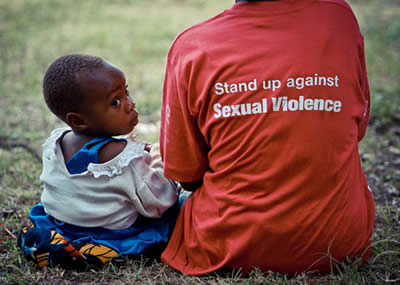 The United Nations in Ghana, in partnership with the Government of Ghana, launches the annual 16 Days of Activism Against Gender-Based Violence Campaign with renewed commitment to work together to end gender-based violence. This means for 16 days we join the rest of the world to increase awareness and intensify our advocacy to end gender-based violence.
The systemic silencing of victims/survivors and impunity for the perpetrators contributes to an entrenched and endemic violence against women and girls all over the world. This year's theme: Orange the World: #HearMeToo is calling on all stakeholders to stand in solidarity with survivors and support grassroot activists and women's human rights defenders in their work to end gender-based violence.
Violence against women and girls is one of the most pervasive human rights violations occurring in the world. It happens in every country, including Ghana, in both public and private spaces. In Ghana, a significant number of women and girls continue to suffer violence and abuse, many of them in silence.  Statistics from the Domestic Violence and Victim Support Unit (DOVVSU) of the Ghana Police Service, show that 30,408 assault cases were reported nationally between 2011 and 2016, almost but not all women. For example, out of 1,298 rape cases reported in 2014, eight of the victims were males. These offenses are everyday occurrences and many more go unreported.
Violence against women and girls is a major infringement of human rights.  It has become a major barrier to women in being able to enjoy their rights and freedoms on a basis of equality with men. Violence against women and girls also has a huge economic price tag.  Substantial costs are borne by the health system for medical, counselling and other related services and by the justice system of child and welfare support.  Violence and the threat of violence has become a barrier to girls staying in school, and lower education achievement diminishes their own long-term livelihoods and reduces overall economic productivity.
As we observe the 16 Days of Activism of against Gender-Based Violence this year, from the 25th November, to the 10th of December, the UN calls on everyone – civil society organizations, development partners, private sector institutions and individuals – to make a difference.  Amplify the voices of victims/survivors and of advocates to end gender-based violence. Advocate for an end to gender-based violence at work, at school, at home, and in traditional settings.  Honour and acknowledge activists, advocates and human rights defenders who have been at the forefront of campaigning to end this societal scourge.
"We are committed to sustaining partnerships with all stakeholders in Ghana to bring about an end to all forms of violence against women and girls, including physical, emotional and sexual violence" says UN Resident Coordinator, Ms. Christine Evans-Klock. "This includes strengthening legal sanctions and consequences, implementing policies, supporting public education campaigns, and bolstering the advocacy efforts of cultural leaders, educators, and community-based organizations."
Female genital mutilation, child and forced marriage, sexual exploitation, domestic servitude and human trafficking are all violations of the human rights of women and girls. We must put an end to these practices. Many good laws are in place on gender-based violence in Ghana. Every woman and girl, man and boy across all segments of society can raise expectations that they will be enforced in order to bring justice to survivors and to help bring an end to a culture of complacency. Gender-based violence must be seen for what it is: an abuse of basic human rights.
Join the campaign by tweeting a message to end gender-based violence using #HearMeToo #orangetheworld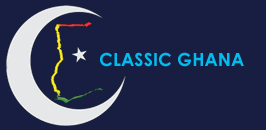 Latest posts by Classic Ghana
(see all)