Persons with Disability (PWDs) in Tema Metropolis and Tema-West Municipality have been cautioned against begging for alms.
Mr Felix Mensah Nii Anang-La, Tema Metropolitan Chief Executive who gave the caution said the government was pleading with them to desist from asking for alms in the streets.
Mr Anang-La advised them to rather engage themselves in some economic ventures like petty trading to earn income.
Speaking at the disbursement of the disability fund to 117 beneficiaries, he gave the assured that the two Assemblies help disabled persons to expand their businesses as well as acquire some education.
District Assemblies in Ghana are required by law to set aside two per cent of its share of the District Assemblies Common Fund (DACF) to support PWDs in their areas.
Madam Matilda Mahama, Tema Metropolitan Director of the Department of Social Welfare and Community Development, reiterated the need for them to engage in small scale businesses with the monies received from the department.
Madam Mahama added that officials from her office would monitor the usage of the money to ensure PWDs use it for its intended purpose.
She disclosed that a total amount of GHC1l6,500.00 would be disbursed to cover school fees, medicals and business development.
TMA last disbursed the Fund to PWDs was in December, 2016.
Source: GNA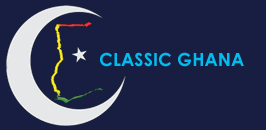 Latest posts by Classic Ghana
(see all)