Speak to many artistes and they will tell you that the media and their fans are the real cause of 'beefs' in the industry. And how do they do it? By constantly comparing and pitting them against one another.
While the males have their fair share of such comparison, the female acts seem to have it worse and for Black Avenue Muzik signee, Sefa, the needless practice makes it difficult for people to appreciate an artiste's uniqueness.
"I know everyone is entitled to his or her opinion but you cannot tell me who I am. I am trying to show you who I am yet I am not being allowed to.
When I came into the industry, people said I was copying Ebony and then when Wendy Shay came, they said I was trying to be like her too.
"Sometimes, it just gets irritating, they focus on the irrelevant things, telling us how to live our lives. Everyone is different and people should start seeing us as that, " she said in an interview with Graphic Showbiz.
Speaking about some other challenges that female artistes face, Sefa said having a fair representation when it comes to performing at events is a problem.
"It is a male dominated industry so sometimes we are treated as lesser. I recall how I used to watch the likes of Becca, Irene Logan and I thought it was simple and I could do it.
"But when I got into the industry, I realised how male dominated it was and admired how well these people were doing in standing out and making a name for themselves and I must say it is not easy.
"A male artiste will release a song and the love will be good, the video will not be criticised but let a female do it and you will have people criticising the costumes, the makeup, how the person looks like, everything that has to do with the video and that is not helpful.
"It doesn't even end there, when it comes to shows, organisers can book a lot of males but when it comes to the females, like are like, 'I want to book Wendy Shay and Sefa but what will Sefa give me that Wendy can't' and vice versa.
"Why don't they do the same for the males? At the end of the day, we are all different, our songs are different and we appeal to different people. How can you book four Reggae artistes, yet you can't book four ladies," she said.
However, Sefa expressed optimism about the future. "I believe with time, everything will be fine, we are trying and soon everything will fall in place. Let's support the females more, have an open mind and be ready to accept new things. It is like once our minds are stuck on one thing," she stated.
Answering the question about if she was making money, she said yes. "It is not like before but it can be better, I believe in growth, I am getting there and I know I have a lot of greatness in me."
Sefa released her maiden album, Growth on Thursday and said she was excited about it. "I am really excited about this, it has not been a smooth journey but I have put all my experiences into this album and it is one that everyone has to listen to.  There is something for everybody," she said.
Source: Graphic Showbiz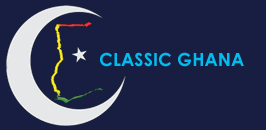 Latest posts by Classic Ghana
(see all)