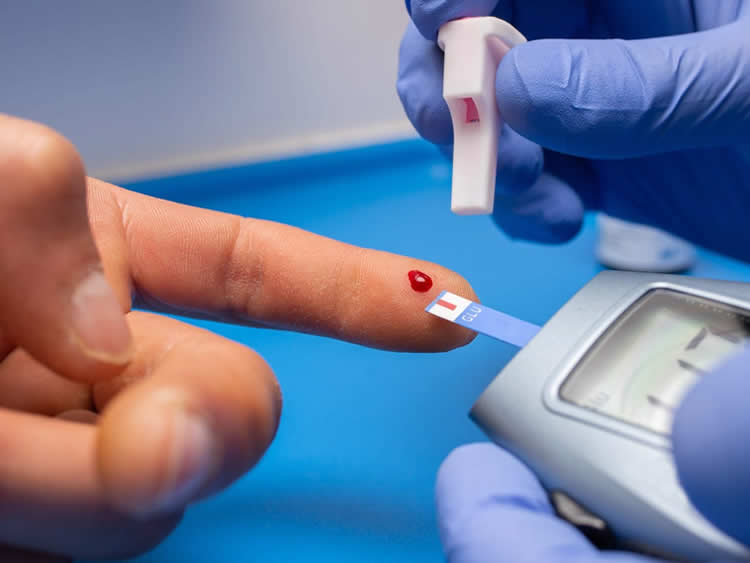 Health experts say the country is losing at least 15 lives, mostly in their most productive ages to diabetes every day due to the surge in unhealthy lifestyles.
Diabetes mellitus is also a major cause of blindness, kidney failure, heart attacks, stroke and lower limb amputation in the country.
The unhealthy lifestyles, the experts said, included little or no physical activity, tobacco use, poor eating habits such as consumption of too much carbohydrates and unhealthy fats (saturated and trans fat found in animals or fatty meat); consuming sugary drinks, taking too much salt and alcohol.
The Ghana Health Service (GHS) has also cautioned that the unhealthy lifestyles manifest in high blood pressure (BP), increased blood glucose, elevated blood lipids (high cholesterol), overweight and obesity which increase an individual's vulnerability to Type Two diabetes by 90 per cent.
The two main types of diabetes mellitus are Type One (T1DM) and Type Two (T2DM).
The T2DM is often described as a lifestyle disease because lifestyle contributes more to reducing or increasing one's vulnerability. This accounts for 90 per cent of recorded cases across the world.
The common symptoms in diabetic patients are increased thirst, urination and appetite.
Complex disorder
A Senior Diabetes and Endocrinology Specialist at the Greater Accra Regional Hospital, Dr Henrietta Fiscian, told the Daily Graphic that if one's blood sugar was higher or lower than it should be (hyperglycemia), it led to diabetes.
She described the condition as a complex metabolic disorder characterised by persistent hyperglycemia resulting from the defects in insulin secretion, insulin action or both.
In other words, she said diabetes was a chronic condition that occurred when the pancreas did not produce enough insulin or when the body could not effectively use the insulin it produced.
"Insulin is essential for staying alive. Insulin also assists in breaking down fats or proteins for energy. If insulin levels are too low or high, excessively high or low blood sugar can start to cause symptoms. If a state of low or high blood sugar continues, serious health problems might start to develop.
"Hyperglycaemia and other related disturbances in the body's metabolism can lead to serious damage to many of the body's systems, especially the nerves and blood vessels. The causes of diabetes are complex but mostly attributed to obesity, a sedentary lifestyle, and poor eating habits," she said.
Testimonies
Some persons living with diabetes and their relatives shared their perspectives on the disease.
Mrs Mary Asante, whose daughter was diagnosed of the disease, told the Daily Graphic that although she was shattered and feared losing her daughter when she was diagnosed with the condition at age 10, she was happy that with the help of health professionals her daughter was now 17 and healthy.
"She is able to inject her insulin without support and she has been empowered with information and so she takes her diet and physical activity very seriously," she said.
A patient, Mrs Mercy Ansah, who said she was an advocate of diabetes prevention and management, intimated that she got to know about her condition in the United States of America, where she had gone to seek greener pastures.
She said although the doctors told her there was hope if she was ready to make some lifestyle changes, she still believed it was a death sentence for her because she had lost both parents and a number of her family members to diabetes.
"After a couple of years in the US, I returned home still on my medication and managing fairly with the condition until I met a dietician who explained the nutrition and lifestyle bit to me properly.
"With the knowledge I got, I stopped taking sugary and alcoholic drinks, I cut down on my meat and carbohydrates intake, I am exercising more and drinking a lot of water.
"Now my sugar level dropped from 400 millimoles per litre (mmol/l) to 200mmol/l and currently I am at 100mmol/l working hard to reverse the condition. Now I am no more depressed because I understand myself better. If I had known all this, I would not have found myself in this condition in the first place," she said.
Fifty-six-year-old Kofi Manu said he had to quit his job as a driver because his leg was amputated due to diabetes complications.
He said he never knew he had diabetes and did not know so much about the condition either.
"In my youthful days I ate and drank so much of all the things I am told are unhealthy and that has contributed to my plight today," he stated.
He said when he went to hospital and was told his sugar level was too high and so had to work at it, he ignored it and refused to take any medication with the excuse that diabetes was a "family disease" but no one in his family had ever been diagnosed with the condition.
"Unfortunately I got a deep cut from an exposed sharp metal at a fitting shop where I was fixing my car and I started treating it at home. For months the sore was not healing so I took it to hospital. They treated it for some time but it did not get better because of my diabetic condition and the delay in seeking medical care left to the amputation of my leg.
"Since then I started changing my lifestyle as advised by health personnel and today I am doing far better," he said.
Policy
The Minister of Health, Mr Kwaku Agyeman-Manu, has stated that a non-communicable diseases (NCD) policy currently before the Cabinet, prioritises health promotion, early detection and health system strengthening, as well as support for children with diabetes.
According to him, the ministry planned to mainstream the interventions into the management and treatment of diabetes to reduce complications associated with the disease.
"I am happy to mention that diabetes care is fully covered under the National Health Insurance Scheme, thereby providing comfort, especially for lower-income patients," he said.
However, international organisations such as the World Health Organisation (WHO) and the West African Health Organisation has recommended population-wide measures including the regulation of the impartation, advertising and use of tobacco and fizzy drinks to reduce levels of overweight and obesity.
Also recommended are more walking and cycling to encourage physical activity.
Prevention
The prevention of type 1 diabetes is not yet possible and remains an objective for the future. However, the prevention of type 2 diabetes has been shown to be possible.
Trials have shown that sustained lifestyle changes in diet and physical activity can reduce the risk of developing type 2 diabetes. A better diet, increased physical activity and modest weight loss could substantially reduce the development of type 2 diabetes in middle-aged adults at high risk.
Dr Fiscian said it was estimated that over half of all cases of type 2 diabetes could be avoided if excessive weight gain in adults was prevented, which meant that all adults should maintain a healthy body mass index (BMI) through healthy eating and moderate exercise daily.
Among other recommendations, she stated: "Eat regular healthy meals and snacks, eating between three and five servings of fruit and vegetables a day, and eating less sugar and saturated fats has been shown to be important in maintaining appropriate weight, and therefore a lower risk of type 2 diabetes."
"Avoid fasting to lose weight, consume more of plant-based diets (high in fibre, low in calories or glycemic index, and high in phytochemicals / antioxidants). Use mild cooking techniques instead of high-heat cooking. Everybody should be able to exercise at least between 150 minutes a week. Exercise could range from moderate to rigorous exercises, particularly, aerobics," she advised.
Silent killer
Dr Fiscian said like other NCDs, diabetes was a "silent killer" because its complications often killed without diagnosis.
However, the good news is that many of the NCDs have common risk factors, targeting diabetes will help reduce one's vulnerabilities to the others.
Family history
Studies have shown that people who have a strong family history of diabetes such as in a parent or sibling are at high risk of developing diabetes.
In the case of type 1, which is often seen among children, the risk factors include a strong family history of type 1 diabetes.
People with type 1 diabetes require daily injections of insulin to survive.
Common symptoms of type 1 diabetes include excessive thirst, constant hunger, excessive urination, weight loss for no reason, rapid, hard breathing, vision changes, drowsiness or exhaustion. These symptoms may occur suddenly.
Another form of diabetes is the gestational which occurs in expectant mothers and usually disappears after pregnancy but places them at greater risk of type 2 diabetes later in life.
Management
NCDs are generally chronic and management includes regular check-ups at the health facility.
Effective management includes lifestyle measures such as a healthy diet, physical activity, maintaining appropriate weight and not smoking.
Medication often has an important role to play.
Complications
Eye disease is the earliest and most common complication of diabetic disease compared to other complications.
Diabetic eye disease, among others, includes cataract and glaucoma.
Adults with diabetes are two to five times more likely to develop cataract.
Support
Dr Fiscian said stakeholders, including affected persons, government and development partners, were needed to ensure quality care and support for diabetics to help them live their normal lives as much as possible.
She said the support could range from making medications and information affordable and accessible to those who needed them.
"The Ministry of Health (MoH) and Novo Nordisk, a Danish healthcare company, have therefore launched an initiative to provide accessible and affordable diabetes care for children and the aged in Ghana.
"Known as iCARE, the initiative involves a changing diabetes in children (CDiC) and insulin for seniors programmes to build the capacity of health professionals to provide early diagnosis," she said.
Checks by the Daily Graphic showed that a memorandum of understanding (MoU) on the programme was signed between the health ministry and Novo Nordisk in Accra.
The CDiC programme was being undertaken at 17 hospitals to support 1,500 needy children and adolescents with type one diabetes within a five-year period, while the insulin for seniors programme will come off at 21 hospitals to provide holistic diabetes care and insulin access for 4,000 patients aged 60 and above within three years.
The iCARE initiative is leveraging four key areas: capacity, affordability, reach and empowerment, to help patients defeat diabetes.
The Minister of Health said the launch of the iCARE initiative was a continuation of an already established partnership with the Danish company in 2014 when they signed an agreement to promote private-public participation to bridge the gap in the growing health needs of the people.
He said the International Diabetes Federation had projected that 1.32 million Ghanaians would be living with diabetes by 2045.
Mr Agyeman-Manu said the federation also estimated that there were 1,200 children with diabetes in the country who needed access to quality care and insulin.
"In recognition of the impact of non-communicable diseases on public health, the Ministry of Health has started activities to tackle diabetes, including diabetes in children, he said.
Source: Graphic Online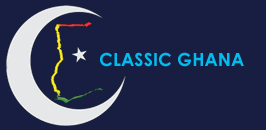 Latest posts by Classic Ghana
(see all)