A 25-year old graduate from the University of Ghana, Awurama Kena-Asiedu, says she's working on providing jobs for many Ghanaian youth through RAMAPLAST, a company that recycles and reuses plastic waste to produce quality bags for children of school going age.
The project, according to Ms. Awurama Kena-Asiedu, the Chief Executive Officer of RAMAPLAST, creates rural and urban economy stabilization through regional industrialization and job creation.
With 48 workers for a start, Ms. Kena-Asiedu says the production process involves the collection, segregation, thorough cleaning and sewing of plastic waste which requires labour.
"The problem of unemployment will be tackled as small scale industries will be created and myriads of people trained in the various stages of the production process" she noted.
She emphasized that the project will reuse plastic waste which would otherwise choke up sewage outlets, lead to loss of lives and property through flooding, and sometimes disease outbreak.
"Over the years, we have witnessed plastic waste swallow the entire country, leaving animals and man in a consistent battle with these pollutants for healthy space. RAMAPLAST is a step in the right direction towards curbing this menace" she noted.
RAMAPLAST seeks to provide school bags made out of plastic waste to over 700,000 students throughout the 16 regions of the country by 2023.
In an interview with the media, Ms. Awurama Kena- Asiedu said this project will be heavily centered on the youth who're the future leaders of this country.
According to the young graduate and social entrepreneur, the RAMAPLAST initiative is also geared towards the creation of Eco friendly clubs in various schools and regions, to sensitize communities on the need to ensure proper disposal of plastic waste.
She says the project is in line with the UN Sustainable Development Goals 6 and 13, which focus on clean water and sanitation for all, and a positive climate action.
She urged all to make a conscious effort to be ambassadors of change in their own small way.
RAMAPLAST, a recycling company which reuses plastic waste to produce durable bags, was formed from Ramafrique, a bag production firm that has been operational since 2012.
Source: citinewsroom.com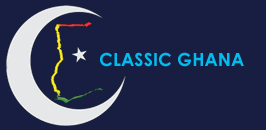 Latest posts by Classic Ghana
(see all)