As part of measures to tackle the plastic pollution problem, government on Friday announced the "Take Back Scheme", an initiative that would allow people to return empty plastic bottles for a fee.
The initiative, to be pioneered by the Environmental Protection Agency (EPA), would provide an incentive for people to create investments and business in plastic recycling.
Already, legislation has been passed to commence the initiative that would have a positive impact by addressing the wanton abuse of sensitive marine and coastal habitats.
Mr John A. Pwamang, Acting Executive Director, Environmental Protection Agency (EPA), announced this on Friday at this year's World Ocean Day (WOD) held at Teshie, in Accra.
The WOD is a global day celebrated to remind everyone of the major role the oceans play in everyday life and also to inform the public of the impact of human actions on the ocean.
It was on the theme: "Preventing plastic pollution and encouraging solutions for a healthy ocean," and was organised by the Environmental Protection Agency (EPA).
Mr Pwamang touching on the theme said, "I believe strongly that whatever we throw at the sea, the sea will throw back to us. When we protect and conserve the sea and its resources, it will serve us well and increase our opportunities for healthy life and improved wellbeing.
"We must all develop ownership for the sea and coasts, stop those who defile it and it will also sustain our livelihoods. Let's beat plastic and reduce pollution of the oceans. Our lives depend on a healthy ocean."
He disclosed that projections indicated that by 2050, the oceans would contain about 940 million tonnes of plastics if adequate measures were not taken to reduce plastic pollution.
Mr Pwamang said the situation was manifesting as fishermen in recent times complained about harvesting more plastics than fish in their fishing expeditions adding that the situation in Ghana might be dire.
On other plastic interventions, the Acting Executive Director, noted that the EPA was also working with service providers to scale up the waste segregation programme being implemented in some schools in Accra to the regions.
"We want to roll out an elaborate waste recycling programme, but the success of that programme will rest on the willingness of Ghanaians to segregate waste at source," he said.
Mr Daniel Tornyigah, Director of Federation of Plastic Manufacturers Recyclers and Users Ghana, said plastics had become a nuisance due to poor management.
He said plastics had great opportunities, including employment for the teeming youth.
He hinted that a factory would be sited at the Teshie area to recycle plastic waste by the end of June and urged the people to start collecting plastics for a fee.
Mr Tornyigah said a survey had shown that Ghana had more plastics in its ocean than Cote D'Ivoire and Togo and appealed to people to change their attitude.
Source: GNA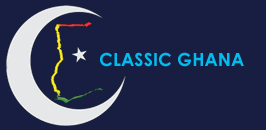 Latest posts by Classic Ghana
(see all)