The formal handover of the electricity distribution assets and operations of the Electricity of Company of Ghana (ECG) to the Power Distribution Services Limited (PDS) would now take off on Wednesday, February 27.
A statement issued by the Public Relations Directorate of Millennium Development Authority (MiDA), and copied to the Ghana News Agency on Thursday, said the Board of Directors and the ECG Private Sector Participation stakeholders anticipated a smooth transition.
It said the MiDA Board was, therefore, counting on the support and cooperation of all Ghanaians to ensure the success of PDS as the new electricity distribution operator in the southern distribution zone of Ghana.
"MiDA wishes to assure Ghanaians that it will continue to adhere to, and uphold high standards of transparency throughout the process," it said.
The handing over programme, which is under the Private Sector Participation of the Power Compact II Agreement, was rescheduled from Friday, February 1, to allow the stakeholders – the Government, ECG and Messrs Power Distribution Services, to finalise work on some critical aspects of the Transaction towards a smooth transfer.
The PDS would plan, manage and invest in and operates the assets of ECG to improve the financial and operational fortunes of the Company.
Source: GNA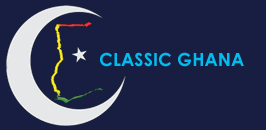 Latest posts by Classic Ghana
(see all)