ALTHOUGH there are some perceptions about the movie industry that have been shot down, there is one that seems to be sticking with certain people and that is that fair or light skinned actors are preferred to dark skinned ones when it comes to roles.
For some, especially the up and coming ones, it is difficult to land lead roles if you're not light skinned but for actress, Gifty Asante, that is just not true.
Speaking with Showbiz on Wednesday, March 13, Gifty, who is fair, said there was no way complexion could override talent when it came to roles.
"It is not possible, complexion has nothing to do with how good you are at your job. It is just unfortunate that when you look at the people on our screens, especially the up and coming ones, majority of them are light skinned or fair except for a few known faces who are dark but that doesn't also mean the dark ones are not doing well.
"Someone like Jackie Appiah is doing great out there; she has always been one of our main exports so far as acting is concerned. Look at me; I didn't get here because I am fair, no. When I started, I had to go for several auditions and there were times I was shut down so it is normal," she said.
Gifty added that, "There are lots of perceptions about the movie industry that I think actors should be able to address and this is one of them.
"Before I got into the movie industry, I also heard these things and when I got into it, I used to hear people I went to auditions with say I got the role because I'm light skinned and I laughed it off so I am really excited that through Graphic Showbiz, this will be addressed."
Commenting on the fact that this perception was forcing many young up and coming actresses to bleach in order to be accepted, Gifty said, "that is a bad thing to do, you do not have to apply chemicals to your skin to be accepted. No, let your talent speak for you, that is what will take you far.
"Apart from that, you need to have confidence in yourself otherwise you will fall for things that you are not supposed to. Love yourself and remember that there is time for everyone."
In answer to whether producers or directors have a role to play in all this, Gifty said, "I don't think so; I believe that every producer or director knows what he or she wants and that is what they go for.
"I know some times they envision a particular character for a particular role so that is what happens."
Talking about the current state of the movie industry, Gifty Asante said, "it has improved and I am glad that gradually we are getting there. The start of the year has been really good for me, so far I have shot about three movies and I have some scripts I am yet to look at."
The actress has featured in the award-winning movie Devil In A Dress, Kalybos in China, Queen Latifah, Onifrani Asem, among others.
Source: Graphic Showbiz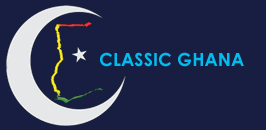 Latest posts by Classic Ghana
(see all)