Fuel tanker drivers operating at the Tema Oil Refinery (TOR) on Monday embarked on a sit down strike to back their pressure on the National Petroleum Authority (NPA) to enforce the use of the loading manual.
The drivers, numbering over 100, parked their tankers and gathered at the forecourt of the Refinery to express their displeasure at the refusal of some Oil Marketing Companies (OMCs) to go strictly to the loading and discharging manual.
Some of the aggrieved drivers prevented some gas tanker drivers from loading products even though they (gas drivers) refused to join the demonstration.
Police personnel, who were assigned to protect the Tema Oil Refinery (TOR), fired tear gas at the protestors resulting in degrees of injury among them.
Mr George Nyaunu, Chairman of the Tanker Drivers Association, explained to the media that the refusal of the OMCs to properly use the manual was causing them their full salaries at the end of the month.
Mr Nyaunu explained that even though the manual required for the necessary measurement and details of products to be taken before discharging existed, some OMCs preferred to measure their shortage from the underground tankers.
He noted that since some of the tankers were located in water-logged areas, the tanks were not firmly placed hence constant shaking of the tanks and evaporation led to measurements which varied from what they discharged.
He added that with the manual, when there was a shortage at the top, they were expected to top it up, after determining the variances.
According to him, even though the OMCs used the underground shortage, the tanker owners often used that wrong measurement to deduct the shortage from their salaries.
"If you go on four or five trips in a month and every station records a shortage of about 200 litres, it would be calculated, multiplied and you end up even owing the transporter," he said.
They therefore called on the NPA to educate all stakeholders on the 2014 manual to ensure that the loading and discharging procedures were dully followed.
Source: GNA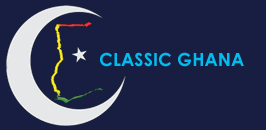 Latest posts by Classic Ghana
(see all)