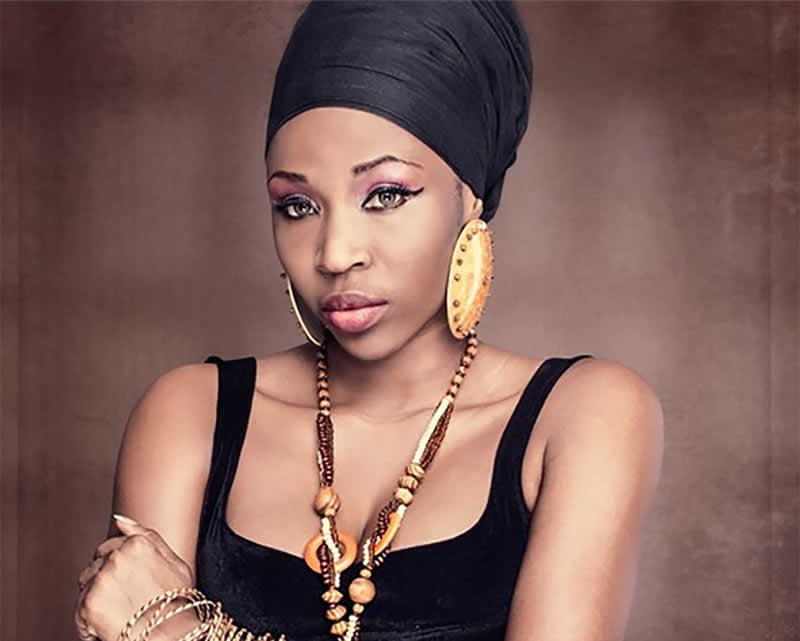 HAVING received little or nothing for her songs which are being used as caller ring back tones or other digital services, Dancehall artiste, AK Songstress, has called out telecommunication companies for not giving artistes their due.
Speaking with the Graphic Showbiz recently, AK Songstress said the time was long overdue for artistes to demand what they deserved, since they were being taken advantage of by the telcos, which she believed didn't have the interest of musicians at heart.
"There are virtually no terms and conditions for payment to artistes when their songs are used by the telecommunications companies. At least I am an artiste and I can't say I'm paid what I deserve.
"There should be a system where even underground artistes can get paid for their intellectual property. Telecommunications companies are making money out of us, which is not right.
"There should be a system where both artistes and companies can access the number of downloads and services and strike a percentage of profits. It should not be left for the companies to decide how much they will pay after using our intellectual property," she stated.
When the Graphic Showbiz spoke with other players in the industry on AK Songstress' claim that telcos were cheating artistes, they had varying views.
Hiplife artiste, Okyeame Kwame, disagreed with the claim, but said the telcos taking the bigger share of the revenue was not the best.
"I wouldn't say telcos are cheating us because if you feel they are cheating, why do you send your song to the content provider in the first place? The telcos take the lion's share, which is not the best though.
"Also, depending on an artiste's bargaining power and how successful the song is, he or she may be able to get 50 per cent from the 30 per cent earned by third-party companies. The third party also uses some of his profit to push the song through SMS, online and social media," he explained.
The Chairman of the Ghana Music Rights Organisation (GHAMRO), Rex Omar, who is fighting the telcos in court, said artistes were earning little because they were doing direct business with third-party companies.
"The telcos have an agreement with third-party organisations which are the content providers, and they also have an agreement with artistes. The telcos take about 70 per cent of the profit and then give 30 per cent to the third-party companies, and they in turn split that with the artistes.
"The third-party companies have become contact agencies which take the songs from artistes and give them to the telcos. Since the telcos are big, they position themselves as if they are doing the third parties and artistes good.
"This case is different from why GHAMRO took the telcos to court. The telcos need a license to be able to deal with music. All the royalties they are supposed to pay to GHAMRO, they don't pay it but that is not done in other countries," he added.
Away from that, AK Songstress, who is currently promoting her King of Queens EP, admitted that the temptation for artistes to do anything, such as performing on platforms that were below their brands, just to get leverage, was high and advised artistes to be selective.
"This game is all about patience, because what one artiste uses a day to get, it could take another many years to achieve. If you know your time and place, you don't rush the process; you stay true to your cause and work hard till it eventually pays off.
"But if you rush the process, you will end up on a platform or stage that will negatively affect your brand, and when you eventually 'blow', it becomes difficult to get rid of that tag. That is not all; most of the time you don't even get paid for services rendered and it becomes a trend, even when your brand grows," she said.
While admitting that it was not easy for female acts to progress in a male-dominated scene, AK Songstress said nothing was impossible to accomplish.
"We can't be ruled out of the game because female acts have shown their prowess over the years. If we're given a level platform, we will shine. For instance, event organisers choose male acts and give few opportunities to female artistes. This plays against us and it is not the best.
"If it continues like this, we will have no choice but come together and organise our own shows, since there are many female artistes coming up," she declared.
Presently with Paradise Entertainment, AK Songstress, whose real name is Akosua Kwakye, is known for songs such as Odo, True Love, No War, Dreamland, Change Your Style and Slow It Down.
Source: Graphic Showbiz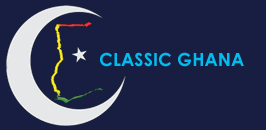 Latest posts by Classic Ghana
(see all)