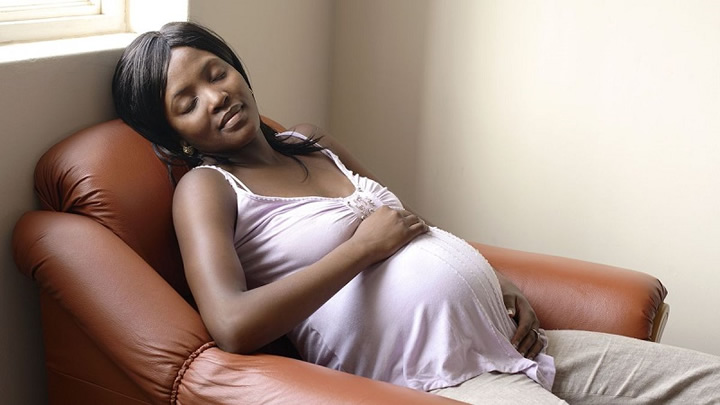 Three years ago, Ministry of Health and Ghana Health Service in collaboration with development partners put together an initiative called the Millennium Development Goals Acceleration Framework (MAF).
It was to re-double efforts to overcome bottlenecks in implementing interventions that had proven to work in reducing the maternal mortality ratio in Ghana.
The MAF focuses on improving maternal health at the level of both community and healthcare facilities through the use of evidence-based, feasible and cost-effective interventions in order to achieve an accelerated reduction in maternal and new-born deaths.
Ghana Health Service, Teaching Hospitals, Christian Health Association of Ghana (CHAG), Ambulance Service, Health Training Institutions and other implementing partners of the Ministry of Health received funding to implement various activities to ensure that for Ghana to achieve the Millennium Development Goal 5 target of reducing the maternal mortality rate by three quarters.
CHAG networks Approach
Realising that institutional maternal mortality occurred under different circumstances in various communities and the urgent need to reduce the rate of the phenomenal CHAG formed a team of five in each of the hospitals, 75 within its networks to find out the causes of institutional maternal mortality, number of deaths occurring every year, as well as calculated the interval of deaths that occurred.
Dr James Duah, Deputy Executive Director of CHAG in an interview the GNA said, "There were varied causes for the various institutions; while some hospitals were recording deaths frequently, other facilities recorded death cases sparingly. We then wove all our approaches towards ensuring that we travel 100 days without recording maternal death".
As part of the strategies, Dr Duah recalled that the various institutions under CHAG were grouped into four zones, and for each zone, each hospital identified causes of maternal deaths and consequently put together ideas on how to address the challenges that brought the deaths.
"Each team designed a plan based on the causes and suggested interventions. Within our network, we assigned 23 obstetricians and gynaecologist to visit various facilities within 100 days to look at what the teams do and to offer assistance in all forms including training"
"After each 100-day period, all the team members from the hospital and the obstetricians and gynaecologist meet and assess the targets – successes and challenges, that each facility encountered. Members briefed the team if they recorded maternal deaths, what happened and if no death was recorded, what was the success stories that can be built on", he said.
Dr Duah who led the implementation of the strategy with 5-member committee said other additional approaches to achieve the target was the establishment of a collaborative networking among the members of the zones, instituted a mentorship programme and also used social media.
Various field training involving the use of mentors, who were obstetrician/ gynaecologists and midwives for practical on-site training were conducted in the area of in family planning, obstetric surgeries, Life-Saving Skills (LSS), Essential New Born Care (ENBC), CTG and Ultrasound Scan.
Recognising that work cannot be carried out without appropriate tools, CHAG obtained essential equipment for EmONC, including; cardiotocograph (CTG) machines, electronic Foetal Doppler machines and ventilation/ ambu-bags for all its facilities.
Innovative approaches
Under the mentorship programme, hospital teams were assigned to obstetrician/gynaecologists and midwives (mentors) with the aim of improving maternal and fetal outcomes.
Achievements 
During the first 100 days of the free maternal mortality campaign, 83.3 per cent of all the CHAG hospitals recorded no maternal mortality. Institutional Maternal mortality ratio reduced from 230/100,000 live births in the first quarter when the programme was introduced, to 135/100,000 live births in the fourth quarter.
Year on year, there was a reduction from 145 per 100,000 live births in 2015 to 109 per 100,000 live births at the end of 2016.  Artificial Family planning acceptor rates (specifically implant insertion) increased from 65 per 1,000 in 2015 to 205 per 1,000 PNC registrants in 2016.
A total of 284 facilities were given tools including; ventilation bags for emergency obstetric and neonatal care. 34 hospitals were given electronic foetal Doppler machines, while fifty-two (52) facilities were given CTG machines. This equipment in no small way contributed to the reduction in maternal and neonatal mortality rates.
The initiative saw health officials receiving hands-on training on the use of equipment as well as health procedures.
Dr Duah recalled that about 51 doctors were trained in obstetric surgeries, 292 midwives; staff nurses, doctors and community health nurses had tuition in life-saving skills.
In addition, 301 Midwives and Staff Nurses were trained in ENBC including; kangaroo mother care, 104 Midwives and staff nurses were trained in an obstetric ultrasound scan and CTG machines, as well as 58 Health workers, were schooled in maternal health and death audit.
Through these innovations, about 355 health professionals had access to knowledge and skills to help manage difficult maternal health issues and about 71 hospital teams were mentored by obstetrician / gynaecologists and midwives.
Conclusion 
Mr Peter Yeboah, Chief Executive Officer CHAG told GNA that the MAF programme has allowed CHAG to build the capacity of various categories of its workers in priority areas for emergency obstetric and neonatal care, which include; obstetric surgeries, ultrasound scan, essential new-born care and life-saving skills. Health facilities within the network have acquired basic equipment necessary for emergency obstetric and neonatal care.
He said, the programme also allowed the development of innovative approaches to solve maternal death problems with the social media platform/technology for health and the collaborative meetings. The rank and file of the member institutions have embraced the 100-days free of maternal death concept.
Recommendations 
Mr Yeboah recommended that the MAF initiatives, which enabled the institution to come out with the 100-days free of maternal mortality campaign need to continue in order to sustain the gains made within the CHAG network regarding maternal mortality.
The Executive Director believes that lesson learnt from the MAF programme indicated that it was possible to achieve zero maternal mortality if the principles of responsive voluntary accountability mechanisms are institutionaliseed.
"Support visits through the mentorship programme is a great way to reduce maternal mortality. For that matter, efforts should be made to secure funding to maintain these visits beyond the MAF programme. It is a great way to share the skills and knowledge of the few specialists within the network," he added.
By Yaw Ansah
Source: GNA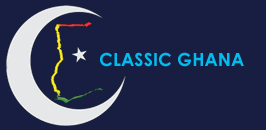 Latest posts by Classic Ghana
(see all)